A piece of utterly saddening news has hit the NBA fandom as it has been revealed that former Dallas Mavericks center Shawn Bradley was paralyzed after surviving a bike accident earlier this year.
The towering 7-foot-6 German, considered to be one of the tallest players in the NBA, was hit from behind by a car while he was riding his bicycle near his home in St. George, Utah back in January this year.
Shawn Bradley wants his accident to raise awareness on bike safety
The mishap left devastating injuries to Bradley's spinal cord and has left him paralyzed since then and has been hospitalized for the past eight weeks following a neck fusion surgery, an official statement from the Mavericks revealed.
The franchise, however, assured that Bradley is in "good spirit" and is being continuously supported by his family and a team of rehabilitation specialists. Furthermore, the player wants his accident to serve as an example to better understand bicycle safety.
"We are saddened to hear of Shawn's accident. Shawn has always been incredibly determined and shown a fighting spirit," Mavs owner Mark Cuban, stated on Wednesday, "we wish him nothing but the best in his recovery. He will always be a part of our Mavs family."
ALSO READ: Former wide receiver Vincent Jackson aged 38 found dead in Florida hotel
While Bradley has opted not to give any further information on his recovery, he has appreciated the support from the fans as well as his near and dear ones, the franchise statement acknowledged.
A 1993 first round draft pick out of BYU, Shawn Bradley's NBA career kicked off with the Philadelphia 76ers, where he stayed until 1995 before moving to the Nets (back then knows as New Jersey Nets).
After two more years with the Nets, Bradley arrived in Dallas, and in the first season with the new team, he achieved a career-high 32 points and season-high 16 rebounds against the Clippers. Bradley finished the season as the league leader in shot-blocker in the entire league, with an average of 3.4 swats per contest, becoming the first Mavs player to lead an NBA category.
"In his eight-plus seasons in Dallas, Shawn demonstrated all of the qualities you want in a person representing your organization," Mavs General Manager Donnie Nelson, "he has always exhibited unwavering grit and determination and we are thinking of him at this difficult time. He is a Maverick for life."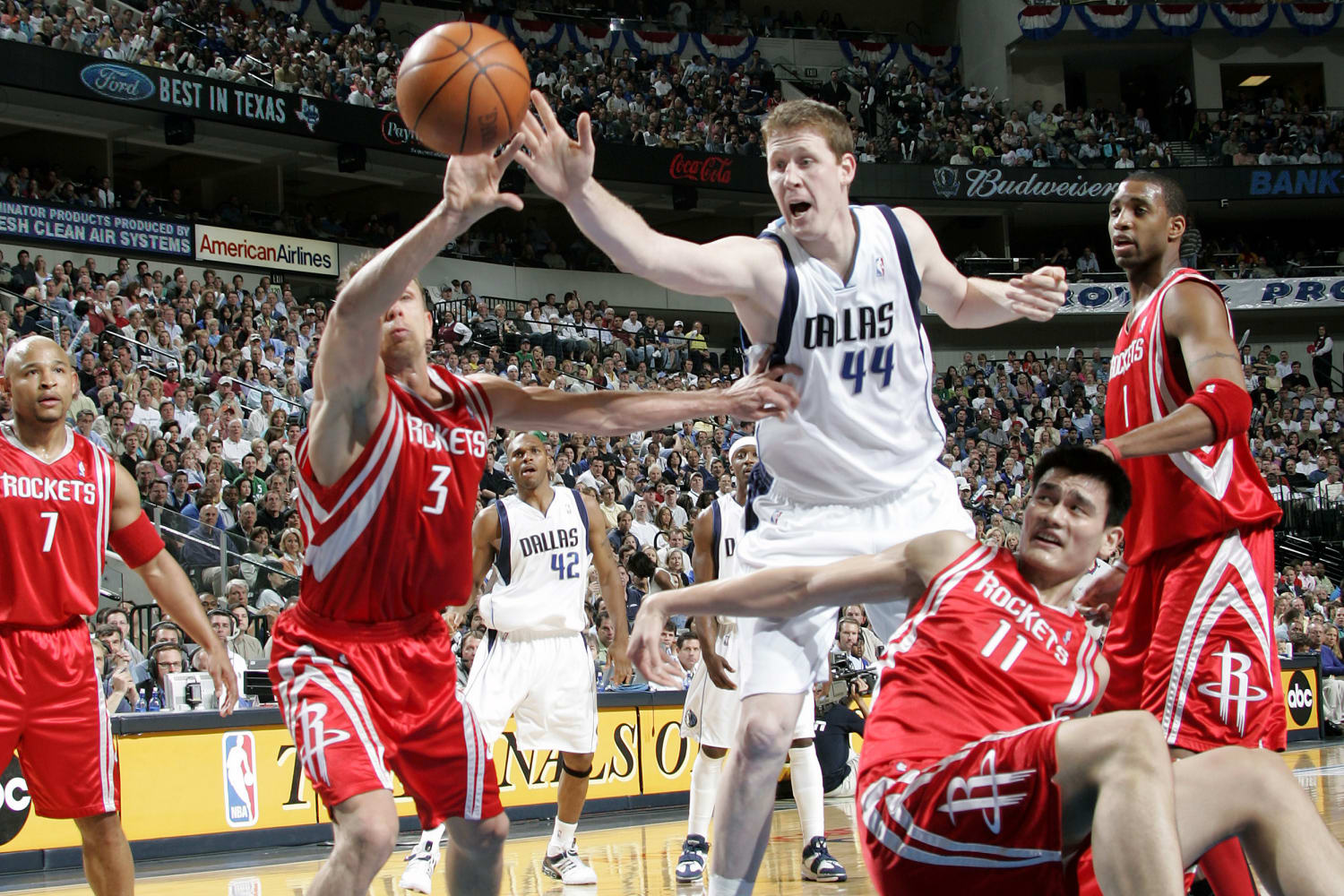 Following his retirement in 2005, Shawn Bradley worked with West Ridge Academy, a youth treatment center in Utah. In March 2010, he also ran as a Republican for the 44th District seat in the Utah House of Representatives but lost the election Democratic Representative Tim Cosgrove.