Serena Williams had to walk out of the arena unsuccessful in her attempt to equal the record of 24th Grand Slam singles crown due to an injury.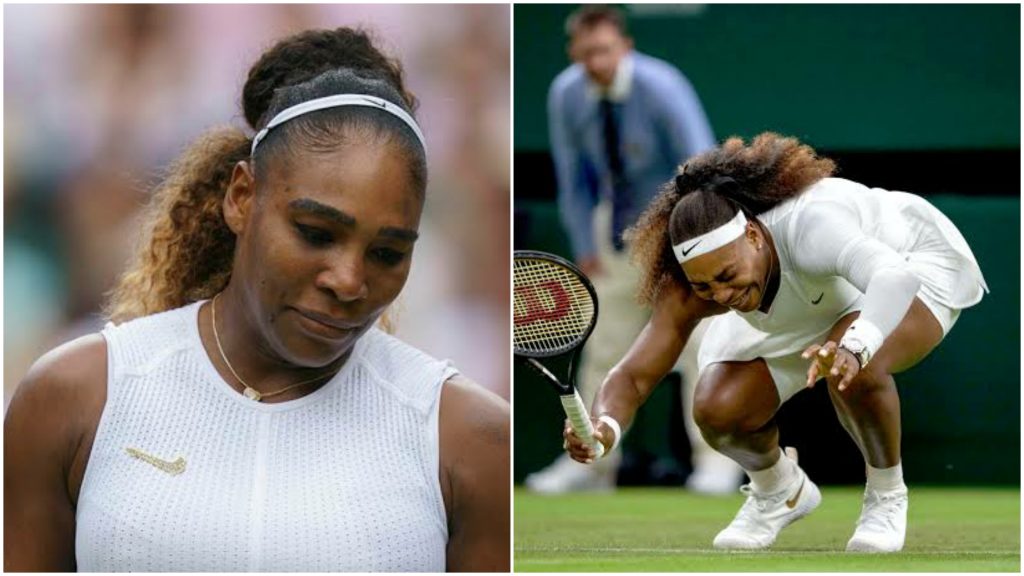 SERENA WILLIAMS DID NOT MANAGE TO EQUAL THE RECORD AT WIMBLEDON
Williams has already won 23 singles Grand Slam events. She has won the Australian Open 7 times in 2003, 2005, 2007, 2009, 2010, 2015 and 2017. She has won the French Open 3 times in 2002, 2013 and 2015. She has won the US Open 6 times in 1999, 2002, 2008, 2012, 2013 and 2014. She has won Wimbledon 7 times as well, in 2002, 2003, 2009, 2010, 2012, 2015 and 2016.
However, her attempt to break the record turned out to be unsuccessful as she limped out of the arena, and Wimbledon, in pain. During her first round match against unseeded Belarusian opponent Aliaksandra Sasnovich, played at the slippery centre court, she was observed to be in pain. Leading 3-2, Williams had to seek for medical attention and treatment. Later, she managed to return to the court, but she could not manage to play for much longer.
She shrieked and sank to her knees in pain and started to sobb before being helped out of the arena.
THE SLIPPERY WIMBLEDON COURTS ARE RECEIVING CRITICISM
The slippery courts of Wimbledon received much criticism, with the organizers of the event receiving backlash from tennis fans voicing their displeasure over social media, fearing more injuries to come. Roger Federer also joined in the collective displeasure.
On Instagram, Williams wrote that she was heartbroken over the knee injury. She thanked the fans who supported her and the team who maintained the centre court. This was the first time, in 20 Wimbledon singles appearances, that she checked out of the competition in the very first round.
"I was heartbroken to have to withdraw today after injuring my right leg. My love and gratitude are with the fans and the team who make being on centre court so meaningful. Feeling the extraordinary warmth and support of the crowd today when I walked on – and off – the court meant the world to me," she wrote on Instagram.