After a hiatus of a year and three months, the undefeated Ryan Garcia finally made his much awaited comeback to the squared circle and marked it with a unanimous decision victory over Emmanuel Tagoe, following 12 rounds of dominating performance at the Alamodome in San Antonio, Texas this Saturday night.
The former WBC interim lightweight champion, who won the title against Luke Campbell at the start of 2021, was on the verge of returning to action twice last year, both of which didn't come to fruition at the end. Garcia first pulled out against Javier Fortuna due to mental health issues in April, followed by suffering a hand injury which cancelled the JoJo Diaz fight in November.
Now, in the wake of parting ways with longtime trainer Eddy Reynoso and teaming up with Hall of Famer Joe Goossen as the new head trainer earlier this year, "King Ryan" found his comeback opponent in former IBO lightweight champion Emmanuel Tagoe in a 139-pound catchweight bout.
Ryan Garcia had a "new experience" against Tagoe who was "trying to fight to survive"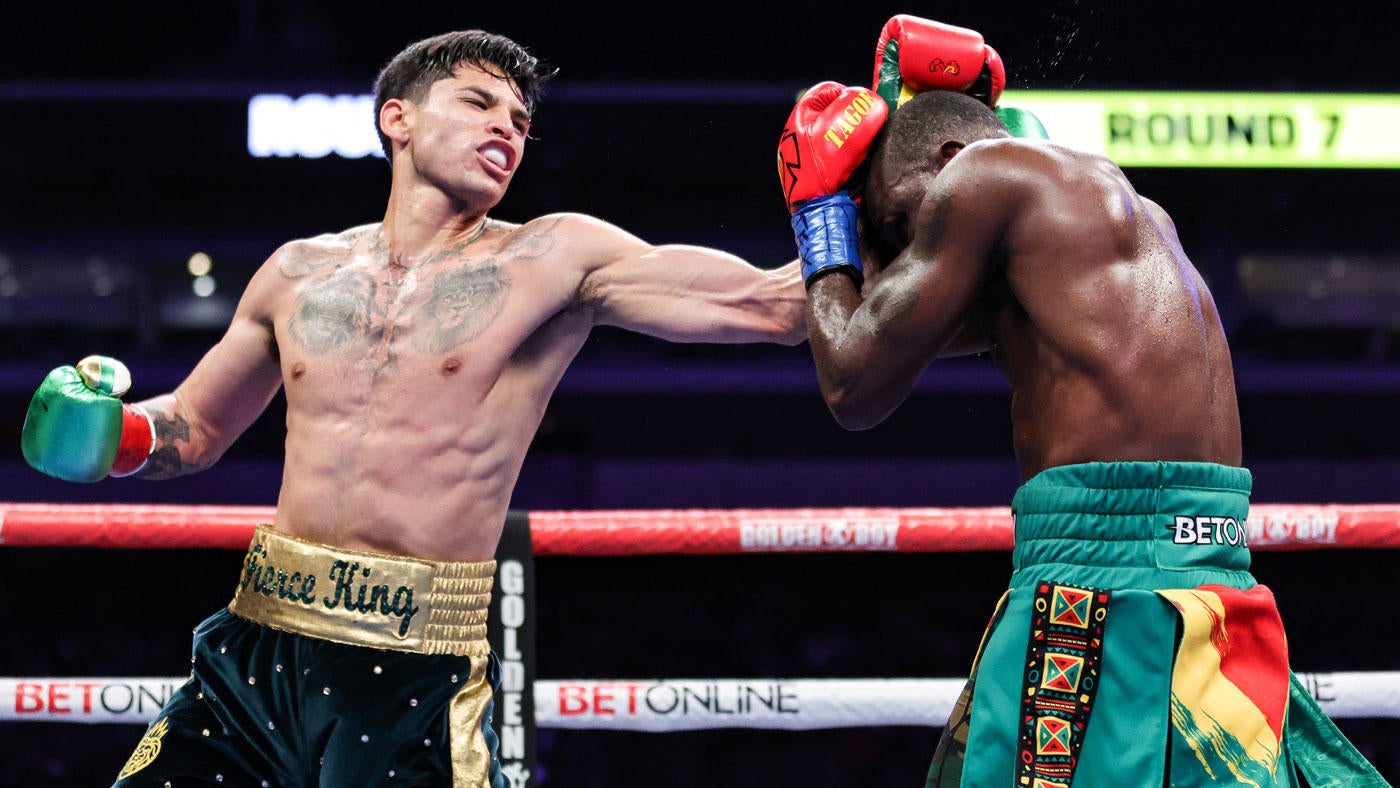 Right from the start, Tagoe utilized the entire ring to circle around Garcia, who was able to land a heavy punch in the second round, knocking the Ghanaian pugilist down to the canvas. However, Tagoe recovered quickly and the fight continued in the same routine, until the 10th round when Garcia switched up his approach.
The 23-year-old made his best connections of the night in round 10, with Tagoe, who had little to no offensive approach in the bout, clinching repeatedly. Even though the fight never came close to a stoppage in the remaining rounds, it was clear that the American youngster was walking out as the winner. At the end of the 12 rounds, the judges scored the fight 119-108, 119-108, and 118-109 for Garcia.
Ryan Garcia lands a HUGE shot, but Tagoe refuses to go down 😯#GarciaTagoe pic.twitter.com/3VeAHJJn9r

— DAZN Boxing (@DAZNBoxing) April 10, 2022
"I think if I'd started pressing him harder in the beginning of the fight, I could have gotten him out of there. But what can I say? It was a track-down fight. I had to track him down. It was a new experience having to cut the ring off against a guy who was trying to fight to survive. I appreciate it," said Garcia after the victory.
"You know, in the past, I'm always with the callouts," Garcia commented regarding who his next opponent should be, "But I've grown and matured and I'm going to let my team handle it. … I know it's fun but it's unrealistic and I'm not going to lie to the fans. It is what it is and when we fight, we fight." [H/T CBSSports.com]
Highlights:
Ryan Garcia breaks his 15-month hiatus with a unanimous decision victory against Emmanuel Tagoe