Advertisement - Please Continue to Read Below
The former WWE star Paul Wight(f.k.a The Big Show) recently shared his thoughts on the shocking talent cuts by WWE, that not only enraged the talents but also the fans. Huge stars like Braun Strowman, Bray Wyatt, and Ric Flair were all released from their contracts.
Paul Wight drops hints on Ric Flair and others?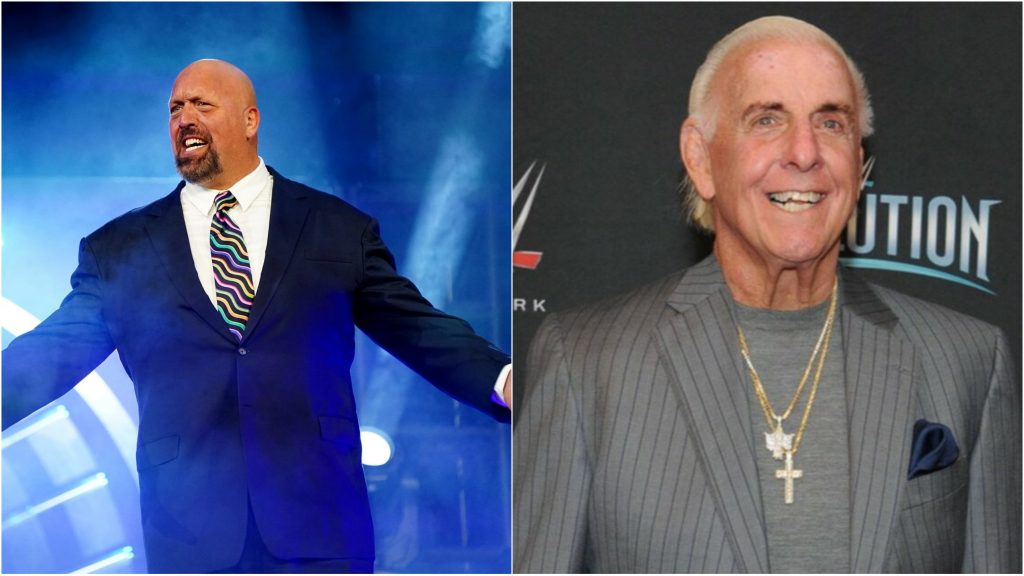 Many former WWE stars have jumped ship to AEW after getting released from Vince McMahon's company. It will not come as a surprise if Bray Wyatt, Braun Strowman, and Ric Flair also make a switch to AEW. Paul Wight believes the former WWE stars will fit into Tony Khan's promotion well.
Bray Wyatt and Ric Flair were recently released by WWE, while Braun Strowman was let go in June. Both Wyatt and Strowman were two of the biggest stars in WWE and main evented multiple big pay-per-views like Summerslam 2020. But, despite their stature  they were let go due to 'budget cuts.'
AEW Dark: Elevation commentator Paul Wight was recently asked about Wyatt, Strowman, and the legendary Ric Flair making a jump to Tony Khan's promotion. He had joined on the phone with The Ring Report to discuss playing Palindrome in Netflix's Fast & Furious: Spy Racers South Pacific.
ALSO READ: Chelsea Green's trademark turmoil seemingly ends after WWE relinquishes rights
Wight stated that AEW could sign Wyatt, Flair, and Strowman. He said: "For those other talents like Bray Wyatt, Braun, Ric Flair, and all those guys, there's always an opportunity for people of that calibre to be a part of AEW and contribute. That's the thing with wrestling. You never say never." He went on to explain that AEW's younger stars will have a learning experience from the veteran wrestlers.
He said:
Wight believes some of the young AEW talent "will get the chance to interact with guys who have seen that massive stardom and how that moulds your performances and in-ring psychology."
"They can learn from that and prepare these young AEW talents for what's coming in the future, giving them the opportunity to grow and be part of what's going to be a globally impactful company", said Wight.
CM Punk and Daniel Bryan's deals are almost closed and now the addition of Wyatt, Strowman and Flair could be massive for AEW as it will change the magnitude of the company.