Olivia Rodrigo while performing at Glastonbury 2022 expressed her distaste towards the controversial decision of Supreme Court to overturn Roe vs Wade. She was joined on stage with Lily Allen who surprised the fans with her appearance. Olivia Rodrigo went on to sing Allen's "F*** you" to Supreme Court.
Olivia Rodrigo expresses her distaste towards the decision of Supreme Court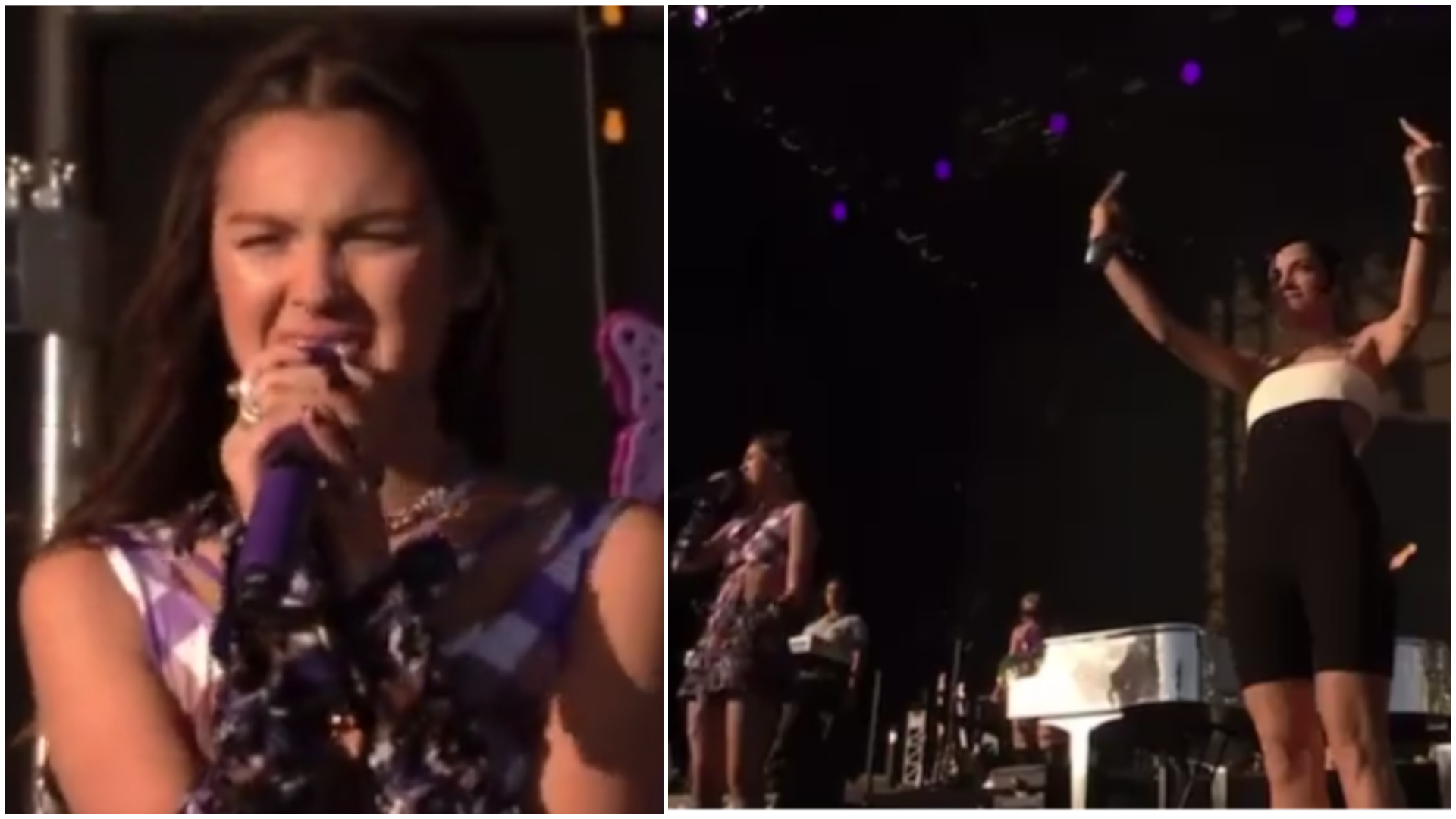 It was announced that the Supreme Court in America had decided to overturn the Roe vs Wade decision from 50 years ago, putting an end to guaranteed abortion rights. The US Supreme Court ruled in favour of a Mississippi law that outlaws abortion at 15 weeks of pregnancy while also overturning key precedents established by the 1973. This caused an uproar across the country.
Olivia Rodrigo voiced her thoughts in a bold manner. The musician who was joined by Allen on stage began: "I'm very excited for this next one."
"'Hello Glastonbury," Lily cried, before Olivia continued: "Today is a very, very special day. This is actually my first Glastonbury, and I'm sharing the stage with Lily which is the biggest dream come true ever. But I'm also equally as heartbroken."
She then went on to address Roe v Wade, saying: "I'm devastated and terrified and so many women and so many girls are going to die because of this. I wanted to dedicate this next song to the five members of the Supreme Court who have showed us that at the end of the day, they truly don't give a s**t about freedom. This song goes out to the Justices."
The pair then went on to sing Lily's song 'F*** You', and had the crowd get on their feet as the duo expressed their hatred for the Supreme Court Justices. The fans were elated with the song as the roaring crowd enjoyed the performance.
— v (@ViralMaterials) June 25, 2022
They are not the only ones who voiced their thoughts on the debatable decision. Numerous people and celebrities have spoken out in horror against the ruling, including Viola Davis, Billie Eilish, Michelle Obama and Lizzo.