Advertisement - Please Continue to Read Below
Neymar, the PSG star slapped the back of the head of Marseille defender, Alvaro Gonzalez after latter's controversial racist remarks. The Brazilian was shown a red card for the physical offence. Now, as it turns out, the 28-year-old has been penalised as the Ligue 1's disciplinary commission is investigating. However, Brazil Government is in support of the player.
Brazil Government has backed Neymar
The Parisians were the host to Marseille on Sunday, as the visitors escaped with a narrow 1-0 win. The goal in the first half of the match by Florian Thauvin got his team the lead and eventually the victory.
During the final minutes of the match, the controversial incident took place. The PSG forward was furious with the alleged racist comments made by Alvaro Gonzalez which later triggered the mass brawl. As many as five players including Neymar were sent off.
The Brazilian ace saw the red card as he slapped on the back of Alvaro Gonzalez' head.
Though the Spaniard denied making any racist remarks, the PSG striker continued with his protest off the field and took to the social media platforms.
In his Instagram post he said, "In our sport, aggressions, insults, swearing are part of the game, of the dispute. You can't be affectionate. I understand this guy partly. All is a part of the game but racism and intolerance are unacceptable."
"Racism exists. It exists. But we have to stop it. No more, enough!"
On Monday, Jair Bolsonaro, the President of Brazil had retweeted Neymar's Tweet which saw the actual incident in the words of the Brazilian.
VAR pegar a minha "agressão" é mole … agora eu quero ver pegar a imagem do racista me chamando de "MONO HIJO DE PUTA" (macaco filha da puta)… isso eu quero ver!
E aí? CARRETILHA vc me pune.. CASCUDO sou expulso… e eles? E aí ?

— Neymar Jr (@neymarjr) September 13, 2020
ALSO READ: In the heat of the moment, we snap: Neymar regrets slapping Alvaro Gonzalez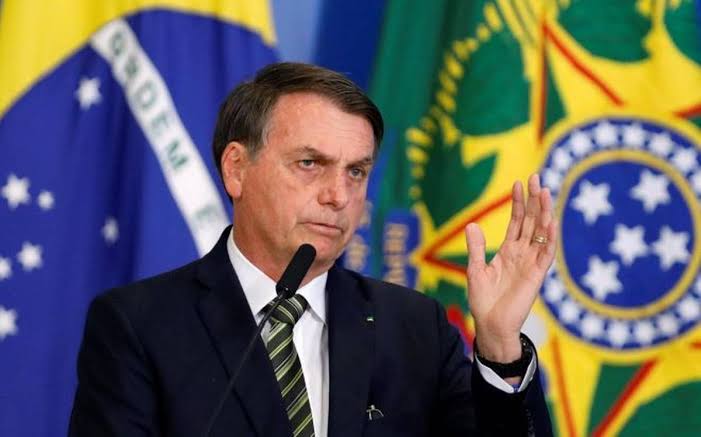 Following this, Brazil's ministry responsible for Human Rights supported the player on this incident.
The ministry said, "In the face of yet another case of racism that has come to the surface in sport, the ministry of women, the family and human rights publicly voice its solidarity with the player Neymar Jr."
"Racism is a crime."
The World's Most Expensive Player, Neymar could be handed multi-match suspension and if proven guilty of the accusation, Alvaro Gonzalez might have to face the same consequence.
If you like reading about MMA, make sure you check out MMAIndia.com
Also, follow India's biggest arm wrestling tournament at ProPanja.com
Neymar slaps Alvaro Gonzalez accusing him of racial remarks, 'learn how to lose' the Marseilles defender reverts