Stephen Curry displayed a remarkable performance to ensure that Golden State Warriors clinch a win in Game 6 against Boston Celtics in the NBA Finals. Curry bounced back from a disappointing Game 5 display to lead his team to a 103-90 victory at the TD Garden in Boston. Thereby, 'Dubs' sealed their fourth title in eight years.
Stephen Curry leads Golden State Warriors to the championship victory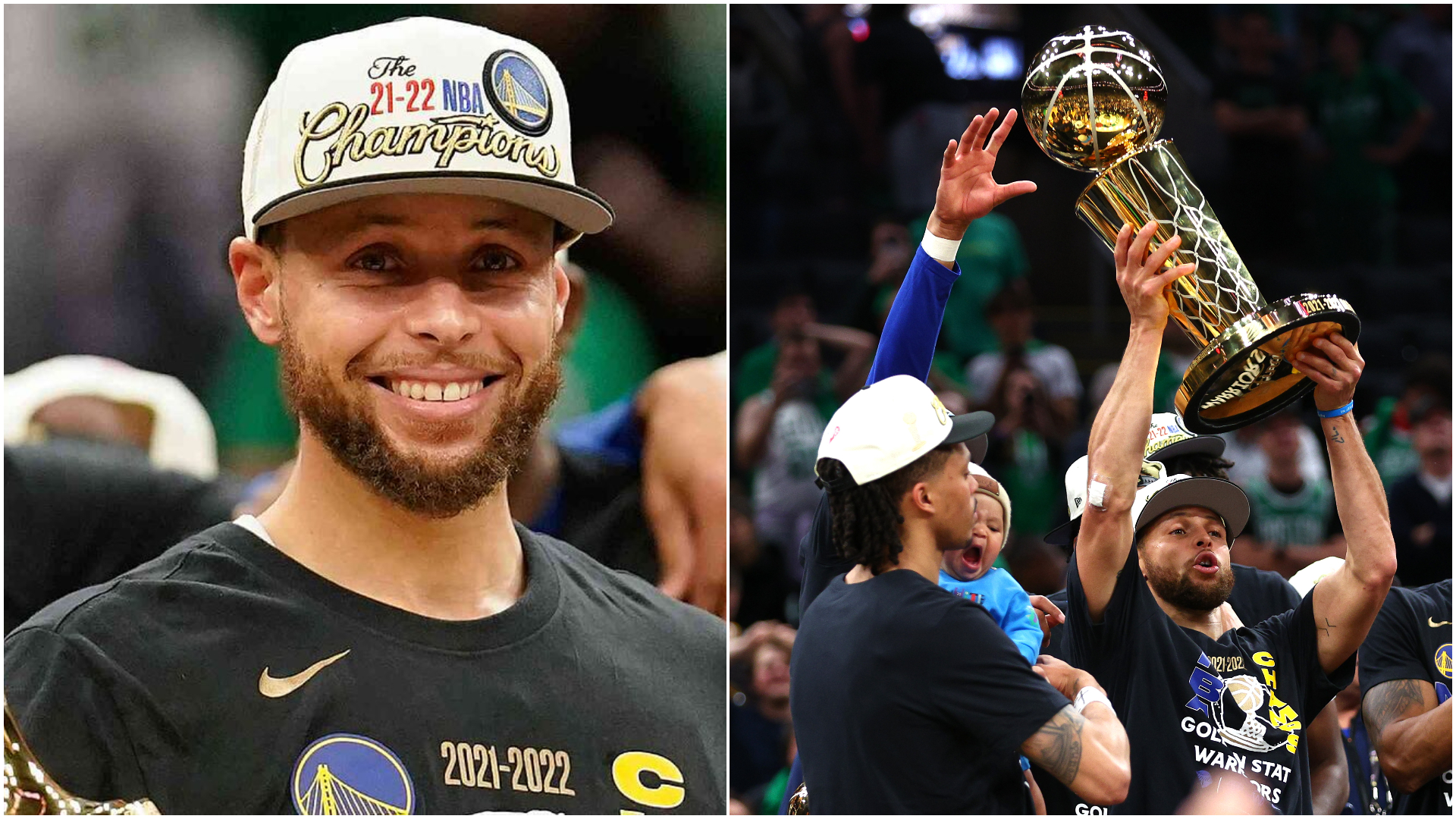 It comes just two seasons after the Warriors had the league's worst record. This triumph completed a journey like no other, after a run of five consecutive finals, then a plummet to the bottom of the NBA, and now a return to greatness.
Led by Stephen Curry, his fellow Splash Brother Klay Thompson and defensive lynchpin Draymond Green, the trio was at the centre of this title victory once again, with Andrew Wiggins joining to make huge contributions to the 2022 title triumph and Kevon Looney dominating on the glass throughout the postseason.
Every member of the Warriors played a part in the Game 6 victory. Stephen Curry led the way through, with 34 points, seven rebounds and seven assists as well as two steals and one block – and it was enough to see him crowned NBA Finals MVP for the first time in his career.
Green had his best game of the NBA Finals and was all over the court throughout Game 6, coming close to a triple-double with 12 points, 12 rebounds and eight assists as well as two steals and two blocks.
Thompson, who completes a remarkable personal comeback after returning earlier this year following two-and-a-half years sidelined by injury, managed a dozen points of his own. While, Wiggins scored 18 points, with six rebounds, five assists, four steals and three blocks.
It was just the fifth defeat in 22 title-series appearances for Boston, which turned its season around to have a chance at this crown. Boston was 25-25 after 50 games. They had been toiling hard to get to the finals and nearly claimed what would have been just the franchise's second championship since 1986.