Prominent basketball star Dwight Howard was recently seen taking a spiritual journey alongside the river Ganges in Varanasi, India. The Los Angeles Lakers star claimed that the visit to the holy city inspired him much like the several legends before him.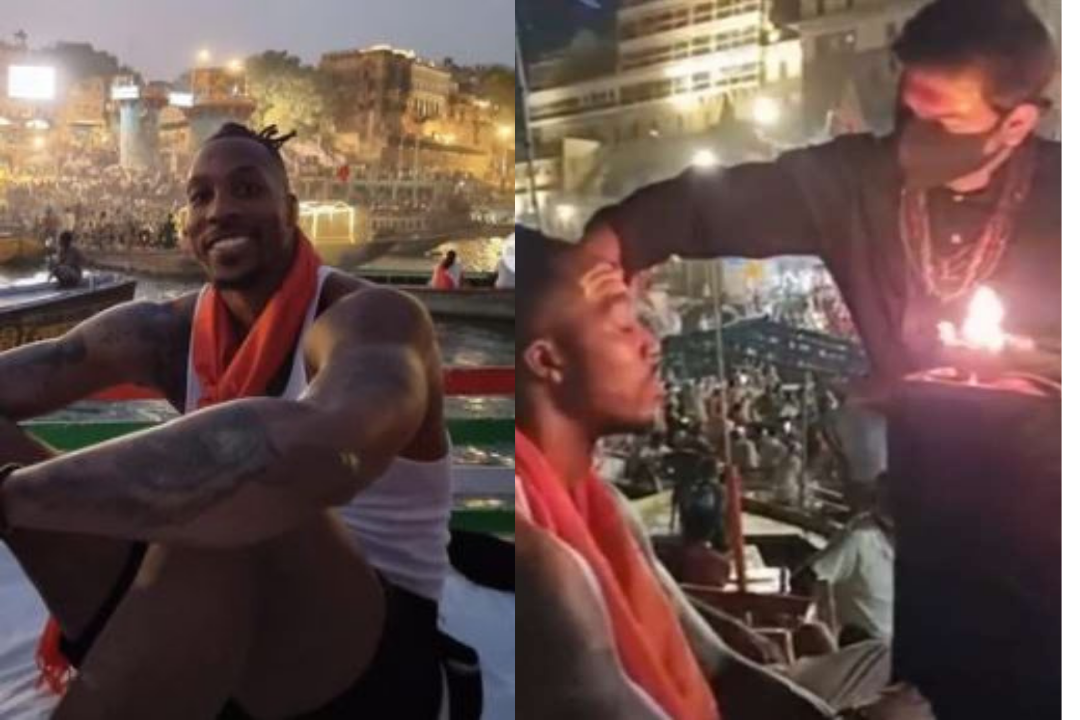 With the 2020 NBA Champions failing to qualify for the playoffs, Dwight Howard has embarked on a journey to India as part of PixStory, where he serves as the brand ambassador. The 36-year-old was also seen visiting another famous landmark in India, the Taj Mahal which is not far from Varanasi.
The basketball ace is a deeply spiritual person and had proclaimed to use his influence as an NBA player to "raise the name of God within the league and throughout the world", ahead of his draft pick in 2004.
Howard uploaded several snippets of his journey on his social media account. He was seen observing the rituals like thousands of other pilgrims. With sandalwood on his forehead, Howard embarked upon a journey on the Ganges in a boat. He witnessed the holy ceremony that is carried out on the banks of the river.
Summarizing his soul-rejuvenating journey through an Instagram post, Howard claimed that he was at peace with himself. He also gave a special mention to prime minister Narendra Modi for his involvement in the transformation of the city.
"At peace with myself and the world after a visit to Varanasi. A spiritual journey that has rejuvenated the soul. Congratulations @narendramodi for magical reformation of the holy city. Varanasi has inspired so many legends, I am humbled. I am sure the reincarnation of this sacred city will inspire many more."
Dwight Howard's visit to Varanasi has also been highlighted by the social media handles of the Uttar Pradesh Tourism board.
World-renowned basketball player and NBA champion @DwightHoward traveled to #Varanasi. He enjoyed witnessing the transcendental Ganga Aarti and shared his experience on his visit to this ancient city of spirituality & culture. #UPNahiDekhaTohIndiaNahiDekha https://t.co/7CLag9PIa5

— UP Tourism (@uptourismgov) April 27, 2022
Apart from Varanasi and Agra, he is also expected to visit other major cities in India.
Dwight Howard was roped in by Los Angeles Lakers in 2021
The 6'10 center began his third stint with the Los Angeles Lakers in the ongoing season. The eight-time All-Star plied his trade with the Philadelphia 76ers the season before.
He began his career in 2004 when he was drafted by the Orlando Magic. The ace spent eight seasons with the franchise before moving towards a series of franchises in the second half of his career.
Howard was also part of the USA Basketball team that won gold at the 2008 Beijing Olympics.
Also Read: