Los Angeles Lakers' Montrezl Harrell stepped up big time with a jaw-dropping block on Thunder's Darius Blazey in overtime.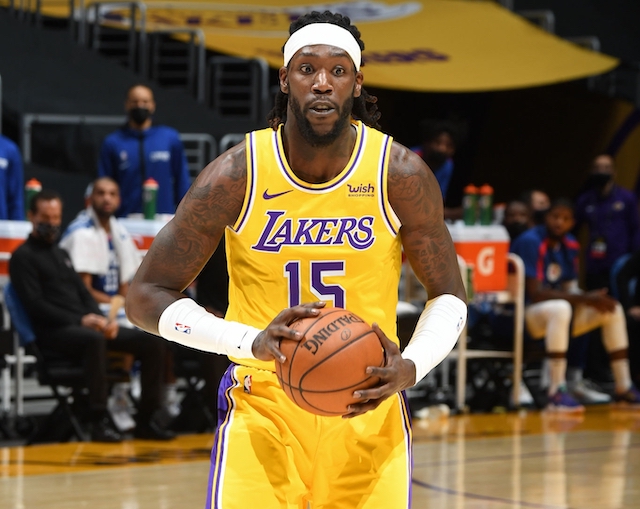 The defending champions were forced into their second straight overtime fixture following last week's game against the Pistons.
With the score tied 110 apiece, the teams headed into overtime at the Staples Center. Just as Blazey seemed to put one into the basket, Harrell stepped out from nowhere with a mighty leap to deny the forward. Lakers posted a tweet for the same with the caption:
Montrezl Harrell with the exclamation point on this win
Have a look at the clip below:
LeBron's triple-double and Harrell's block set up the win
LeBron James stepped up with a triple double which comprised of 28 points, 12 assists and 14 rebounds.
Apart from the vital block, Montrezl Harrell stepped up in the absence of Anthony Davis and recorded 21 points, 2 assists and 8 rebounds.
With this win, Lakers toppled the Utah Jazz to climb to the top of the Western Conference table.
The defending champions are now on a five-game winning streak and take on Thunder once again on Wednesday.
Also Read: