The legendary John Brzenk once again showed that his prowess on the table has aged like a fine wine, as the "Greatest Armwrestler of All Time" put on a superb performance against Corey West in the main event of Monster Factory 2 this Saturday night.
Presented by 18-times World and 34 times National champion Michael Todd, the second edition of Monster Factory took place on 9th July in Arkansasa and featured a mouth watering fight card, and the headliner match saw Brzenk defeating West to a 3-2 victory.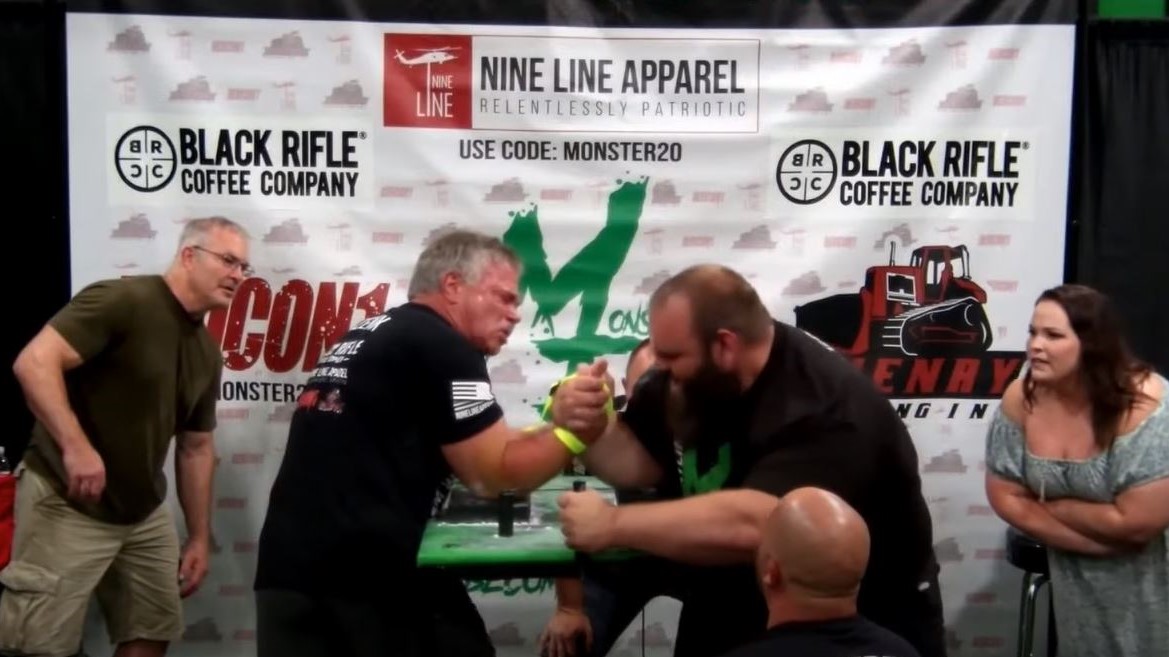 Michael Todd himself was featured on the undercard as well. Returning to action after being a part of the East vs. West 3 event on 22nd May, "Monster" took on "Todzilla" Todd Hutchings in the co-main event and came back to winning ways with a dominating 3-1 victory.
Check out the full stream of the match at Michael Todd's official YouTube channel.
Monster Factory 2 FULL RESULT
Right Hand: John Brzenk defeats Corey West 3-2
Right Hand: Michael Todd defeats Todd Hutchings 3-1
Right Hand: BJ Fokakis defeats Paul Linn 3-2
Right Hand: Craig Tullier defeats Roger Kangingham 3-0
Left Hand: Pavlo Derbedyenyev defeats Paul Talbott 3-1
Right Hand: Bob Brown defeats Bill Logsdon 3-0
Right Hand: Dustin Hyatt defeats Cody Vandeweerd 3-0
Right Hand: Pavlo Derbedyenyev defeats Eric Gerlach 3-0
Right Hand: Devin Gagnebin defeats Don Underwood 3-1
Right Hand: Tim Tallmadge defeats Darin Bills 3-0