Glenn Jacobs, known to the professional wrestling fans as Kane, will receive a honour from his local Senate due to his WWE Hall Of Fame induction.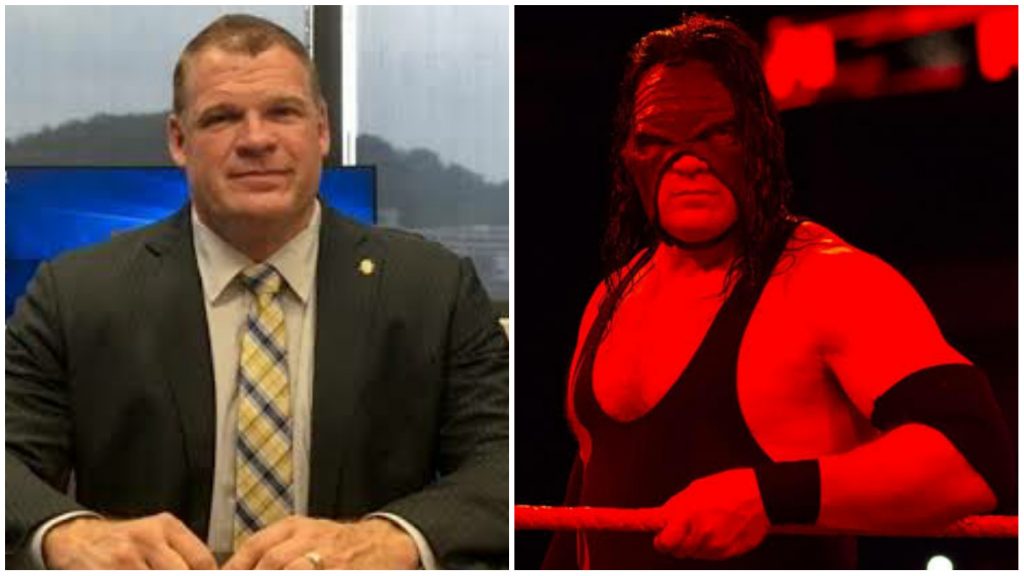 GLENN JACOBS IS THE MAYOR OF KNOX COUNTY, TENNESSEE
While Jacobs is most famous for his portrayal for the infernal monster and the storyline brother of The Undertaker, he handles the duty of being the mayor of Knox County in Tennessee. Becky Duncan Massey, Knoxville senator, has introduced a Senate Joint Resolution to celebrate the honour received by Jacobs.
The resolution, introduced into the Tennessee General Assembly last Monday, has been passed in first consideration. It reads: "When he is inducted into the WWE Hall of Fame, Kane will take his rightful place alongside such legends as Ric Flair, Hulk Hogan, Bret Hart, and Dusty Rhodes; both Kane and his real-life alter ego, Mayor Jacobs, are worthy of our praise and recognition on this special occasion."
The resolution mentions that although Jacobs has earned the respect of the population of his constituency through his honesty and service, his popularity in his constituency can in no possible way match his worldwide popularity as Kane, who is adored and praised by professional wrestling fans all across the planet.
"As Knox County Mayor, Glenn Jacobs has earned the respect and admiration of his constituents through his honesty and integrity, but no matter what measure of popularity he achieves in Tennessee, he will never match the approbation and adoration that wrestling fans have heaped upon Kane," the resolution reads.
KANE IS ONE OF THE MOST IMPORTANT WRESTLERS IN WWE HISTORY
Following his WWF debut, Kane remained a pivotal component of the company's "Attitude Era" of the late 1990s and early 2000s, defeating the era's stalwart Stone Cold Steve Austin for the WWF Championship in his first pay-per-view main event at King of the Ring in June 1998. He has continued to headline PPV cards over the years, and holds the record for appearing in the most number of PPVs in WWE history.
Outside of professional wrestling, Jacobs has made numerous guest appearances in film and on television, including the lead role in the 2006 WWE Studios production See No Evil and its 2014 sequel. Outside of wrestling, Jacobs also works as an insurer and he and his wife own an Allstate agency in Knoxville, Tennessee.