Celebrity boxing took to a new level of anticipation with the announcement of Jake Paul vs Tommy Fury- two undefeated celebrity boxing stars of present-day were ready to exchange blows on 18th December, but unfortunately, Fury pulled out of the fight due to illness and while Jake went on to face Tyron Woodley, the Paul vs Fury card still remains one of the most anticipated fights for the coming year. However, Paul has apparently taken his aim off of Fury and is targeting former WBC middleweight champion Julio César Chávez Jr for his next fight.
Jake Paul vs Julio César Chávez Jr: "The Problem Child" has shown interest in the former world champion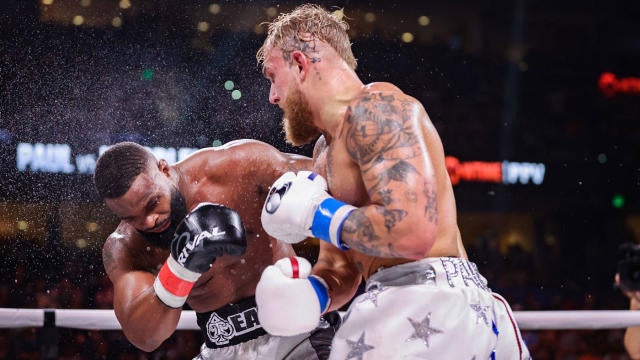 With former UFC welterweight champion Tyron Woodley stepping in for the injured Tommy Fury on 18th December against Jake Paul, the bout turned into a rematch for the two, who first squared off against one another on 28th July, with Paul picking up a split decision victory and this time, knocked out the former UFC welterweight champion in the 6th round at the Amalie Arena in Tampa, Florida.
While the stoppage received mixed reactions from the combat sports scene, Fury was not one of those who were lauding "The Problem Child" for his KO, and accused him of only going after everyone other than an actual professional boxer and adding that he will definitely be the first pro pugilist that Paul will face.
"Calling out all these wrestlers and non-boxers, in a cage they'd kill him any day of the week but let's be honest and let's be serious here: would he beat Nate Diaz [in boxing]? One hundred percent. Would he beat any other MMA super fighter, 100 percent, because they're not boxers. I've really got nothing else to say on that because I'm not entertaining that. He's the fight I want next and he's the fight that's gonna happen next," Fury said after Paul vs Woodley 2. [H/T BJPenn.com]
Meanwhile, Queensberry Promotions owner Frank Warren, who also promotes Tommy Fury, recently said that he will be attempting to rearrange Paul vs Fury quite promptly next year.
However, Paul's management team BAVAFA Sports has given a polar opposite indication about his next fight, claiming that the unbeaten 24-year-old has picked veteran boxer Julio César Chávez Jr, son of the legendary "El César del Boxeo" Chavez Sr.
"It shows how impressive Jake is that people think (Julio César Chávez Jr.) should be his next opponent. Even more impressive is that Jake messaged @Nakisabidarian and said let's get this one next," BAVAFA Sports shared on their Instagram Story. [H/T BJPenn.com]
Chávez Jr was recently seen in action against former MMA legend Anderson Silva in a boxing match in June, in which Silva picked up a split decision win over the former middleweight champion.
Highlights:
Jake Paul's management team claim the boxer has picked Julio César Chávez Jr over Tommy Fury for his next fight
Paul and Fury were supposed to fight on 18th Dec but the latter was replaced by Tyron Woodley
Fury accused Paul for not picking pro boxers