For a recovering addict, it can be difficult to find fun, sober activities to participate in. That being said, Colorado Springs has a lot to offer and there are plenty of resources available to help you find the right activity or group for you. Here are some of the best things to do as well as some tips for finding a sober network:
Hiking
One of the most popular recreational activities in Colorado Springs is hiking. There are trails all around the city that vary in difficulty and duration, but most of them provide incredible views of Pikes Peak and the surrounding area.
Some of the best trails for beginners to go on are the Garden of the Gods Loop, the south side of Cheyenne Canyon, and Helen Hunt Falls. For more experienced hikers, try out the Pikes Peak Barr Trail or the Incline.
Bicycling
Riding your bike is a great way to get outside and enjoy Colorado Springs' beautiful scenery. You can ride by yourself or with a group, which is a great way to socialize and exercise at the same time.
Parks and Recreation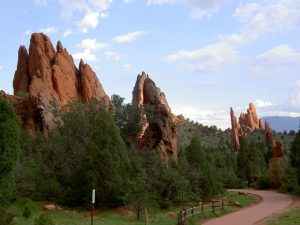 The parks department for Colorado Springs puts on a lot of events, from fitness classes to concerts under the stars. They also have a ton of different sports leagues as well as community gardens. The best way to find out about what's going on in your neighborhood is by checking out the city's parks and recreation website.
Museums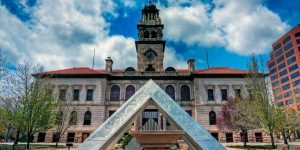 If you're looking for a more cultured outing, Colorado Springs has a number of interesting museums to check out. The Fine Arts Center is home to an array of art exhibits, the United States Air Force Academy has a museum with interactive exhibits on aviation and space exploration, and the Pioneers Museum is a step back into history with exhibits about the Native Americans and settlers of the West.
Skiing/Snowboarding 
If you live in Colorado Springs, you are in very close proximity to some of the best skiing and snowboarding in the country. The resorts at Breckenridge, Loveland, and Copper Mountain are all just over two hours away and they offer a variety of slopes for all levels of skiers and boarders.
There are also a number of winter activities available in town like tubing, ice skating, and dog sledding.
Tips For Finding Sober Friends
One of the best ways to find like-minded friends is through Colorado Springs AA and other support groups. There are regular meetings held in different groups throughout the city for those who want or need to make sober friends.
You can also join any number of sober sports leagues like flag football, boxing, softball, basketball, etc. The best way to find out about these is by checking out the weekly meeting listings in the newspaper and inquiring with your local parks and recreation department.
Websites like Meetup.com are also great resources for finding social activities and groups that align with your interests as are Facebook and Reddit groups.
No matter what you decide to do, you have plenty of options when it comes to keeping yourself busy. By using these resources, you'll be able to stay sober and enjoy life.