Tyson Fury has probably dropped one of the biggest bombshells in the boxing fandom.
The WBC heavyweight champion of the world manhandled the former titleholder Deontay Wilder in February last year, but is yet to decide his next opponent.
There have been legitimate talks about pitting the Briton against the unified heavyweight champion Anthony Joshua for the undisputed crown, and both boxers as well as Joshua's promoter and Matchroom Boxing MD Eddie Hearn has also been positive to see Fury and AJ squaring off against each other.
ALSO READ: Eddie Hearn says Anthony Joshua will give Tyson Fury his 1st career defeat
Tyson Fury ready to fight 'anybody' in 2021, including Deontay Wilder
Tyson Fury (30-0-1, 21 KOs), although, recently claimed that talks regarding his fight against Joshua have paced down a bit and he is focused to face anyone on his 2021 return. Moreover, he also told Top Rank that he will have two fights this year.
The Gypsy King's words during the interview with IFL on Thursday have hyped down the undisputed clash with AJ, as he feels the fight, while indeed possible, is not going to happen very soon, drawing a similarity to the Mayweather-Pacquiao buildup.
"Will I be fighting Joshua in the next ten minutes? No. Do I think the fight will eventually happen? Yes, it has to happen," said Fury, "do I think it is next or imminent? No. I'm not going to hold my breath for it, that's for sure. We've seen how long Mayweather and Pacquiao went."
Recalling his days when he battled depression and suicidal thoughts due to being inactive away from the ring, Fury says his return may not be exactly in June or July 2021, but it doesn't matter who he will face, "I have two fights this year and I don't give a f— if they're with Joe Blow, Fred Flintstone, Mike Tyson, anybody. I just want to fight this year."
That 'anybody' also includes Wilder, who himself has been calling out Fury for trilogy fight to earn a chance to retake his green and gold belt back. Fury, who was lackluster about it, now sparks up new heat as he suggests his return could very well be against the "Bronze Bomber."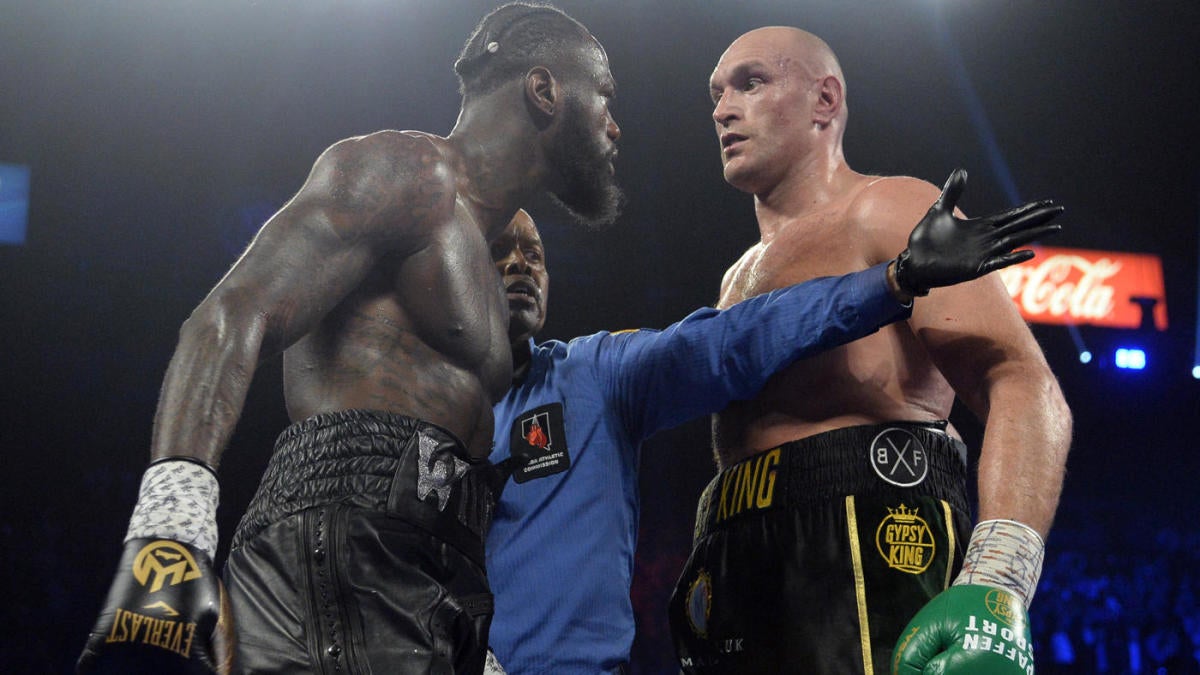 "Don't write off Deontay Wilder out of the equation," the 32-year-old asserted, "he could be fighting me next, who knows?"
"I could have a trilogy with Wilder yet. There's a lot of stuff going on behind the scenes and Wilder might be next, who knows?" Fury implied. (H/T BoxingScene)