Damian Lillard has been one of the best players in the league since his arrival but he is not even close to winning a championship. Following the Trailblazers' exit to Denver Nuggets in the first round of the playoffs, the question of Lillard's future with the side was raised.
Reports emerged last week that the point guard has officially spoken to the front office about a potential trade and even put in a trade request.
However, Lillard, who is currently with Team USA for the Olympics, denied those claims made by Henry Abbott of True Hoop. The 31-year-old added that he will take a call on his future once he returns from the assignment in Tokyo. He expects to see himself representing the Trailblazers next season.
"I woke up to those reports. Number one, it's not true. And secondly, I'll also say that I haven't made any firm decision on what my future will be. So there's really no need for anybody else to speak for me or report this or report that." Lillard said following a training session with the Olympic contingent in Las Vegas.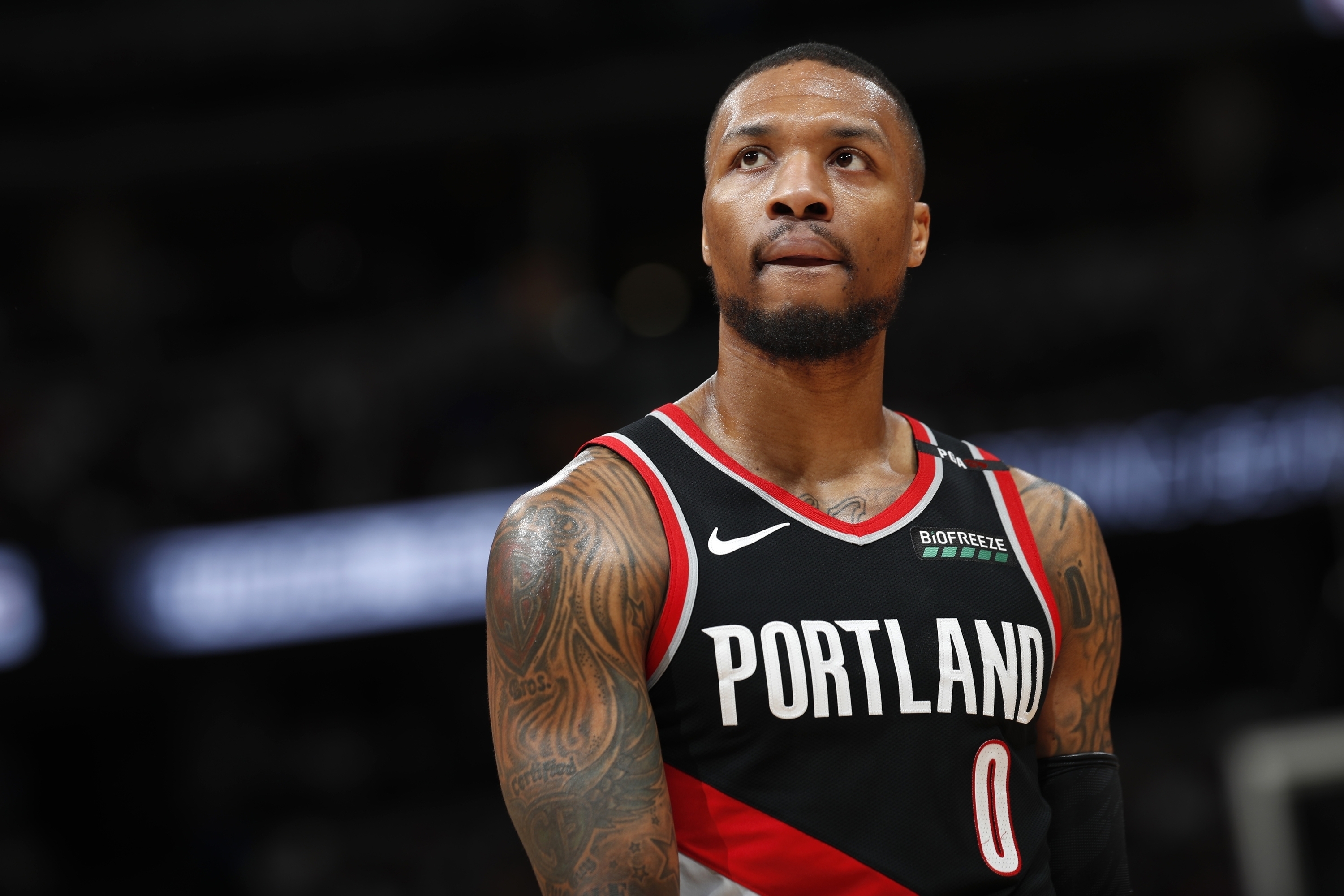 Lillard signed a contract extension with the franchise in 2019, and his current deal runs through the 2023-24 season. While he extended a positive stance towards his franchise, he also brought up the scope of improvement across all areas.
"I think that's the stage we're at as a team where we all, not just me, not just my teammates, not just our new coaching staff, the front office, everybody in this organization must look in the mirror because we've constantly come up short," he said to Yahoo Sports
Lillard expresses disappointment over first-round exit
Portland Trailblazers had survived a late-season battle with the Lakers to avoid the play-in tournament. After finishing sixth in the table, the franchise were drawn to third seed Denver Nuggets in the first round of playoffs.
Despite an early lead and a sensational series of outings by Lillard, the Trailblazers crashed out in six games. Lillard claimed that the Trailblazers should have overcome the Nuggets side who were without Jamal Murray for the season.
"I just walked away from that really disappointed. I was like, 'Man, this just isn't going to work.' We're not winning the championship, but we've got a successful organization.
The franchise parted ways with long-term head coach Terry Stotts and hired LA Clippers' assistant coach Chauncey Billups.
Lillard has been linked with multiple franchises over a potential trade deal. Golden State Warriors have even held internal discussions over the prospect of bringing the former Rookie Of The Year in.
Also Read: