Claressa Shields (10-0, 2 KOs), the American boxing ace and mixed martial artist has taken shots at her former amateur rival Savannah Marshall (9–0, 7 KOs), claiming that Marshall is using Shield's name to promote her fights.
Before both fighters stepped into the world of professional boxing, the two-time Olympic gold medallist Claressa Shields aka "T-Rex" was beaten by Savannah Marshall in an amateur boxing match that dates back to 2012.
However, even almost nine years later, Marshall has been vocal about that victory, indicating a potential rivalry but this time, as two pro boxers. And for the former undisputed middleweight champion of the world, Shields is not taking the talks lightly.
Claressa Shields tells Savannah Marshall to "be very ashamed"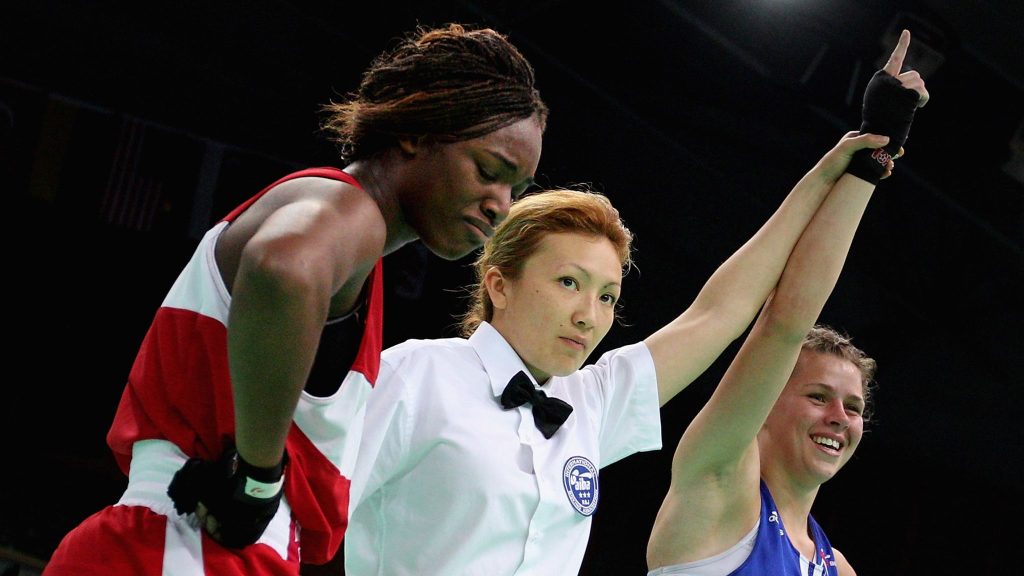 In an interview with BBC Sport, Shields lashed out at Marshall, claiming that the WBO female middleweight titleholder has been using her name to rise up the pecking order, as well as insisting Marshall to be apologetic for her actions.
"I have to rate Marshall as a six out of 10, six being a little above average. I won the Olympics twice, she was there. I won the World Championships as an amateur twice, she was there. She wasn't on the podium," the WBC and WBO champion said in the interview.
"She is using my name to help sell her fights. No-one cares about her fighting," Shields went on, "people say 'who is the girl who beat Shields?' Then she barks and barks and barks, people give her attention."
Amongst the reprimand, Shields hinted that she is ready to have a fight with Marshall, even if she has to fly to England for it.
"I'll go over to England and smoke her or she can come over to the US and I'll smoke her here. It's not really going to be hard and she knows that," Shields added.
ALSO READ: Claressa Shields says she will "beat the s*** out of Jake Paul"
Nicknamed "Silent Assassin", Marshall clinched the WBO belt against Hannah Rankin on 31st October last year at The SSE Arena in London via a 7th round TKO.
Be that as it may, Shields feels the 29-year-old Briton is still far behind herself.
"Claressa Shields ain't ducking no smoke. And she should be ashamed of herself. She's just won her first belt. Now she's trying to tell her world that I'm afraid of her. Baby girl, you have a lot of catching up to do. You should be very ashamed," Shields concluded. (H/T BoxingScene)
Shields, who signed a non-tourney lightweight multi-fight contract with Professional Fighters League (PFL) on 30th November, was last seen in action against Ivana Habazin in January 2020.
She will be defending her WBC and WBO belts against IBF female light middleweight titleholder Marie-Eve Dicaire (17-0) on 5th March at the Dort Financial Center in Flint, Michigan, the bout which will also crown a new WBA (Super) female light middleweight champion.