AEW star Brodie Lee's ill-timed death has been mourned by the people of the pro-wrestling community and they have paid tribute to the late wrestler. AEW released a Brodie Lee tribute t-shirt dedicated to the Exalted One which has taken the online sales by a storm.
Brodie Lee t-shirts breaks record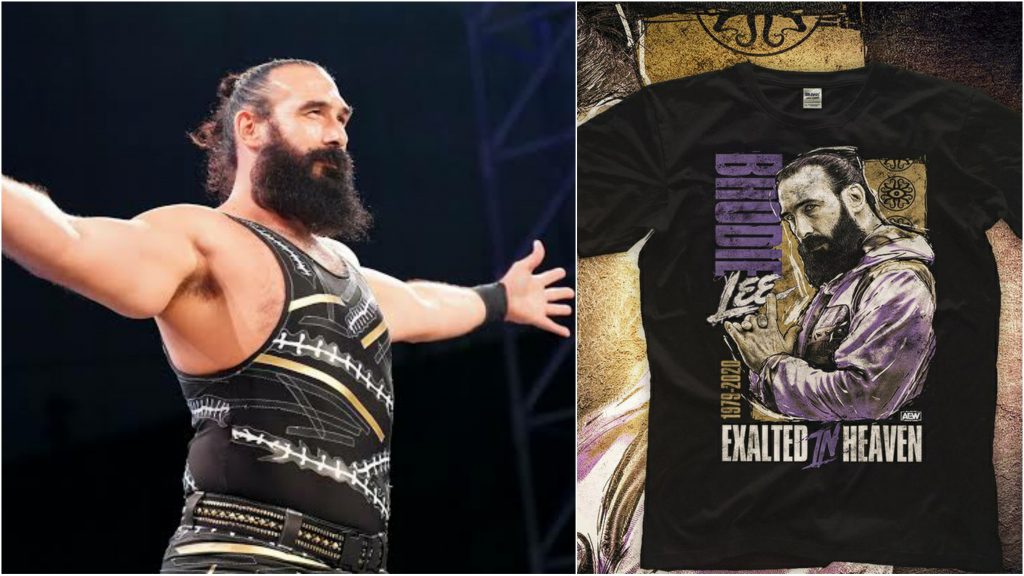 Brodie Lee's tribute merchandise has stunningly become highest-seller of this year. Adding more fun to it, it has achieved the feat within four hours of the release. It has broken the previous record of Orange Cassidy's highest merchandise sale.
ProWrestlingTees took to Twitter and declared that the Lee's Tribute T-shirt has surpassed Orange Cassidy's merchandise which has been the highest-seller of 2020.
Veteran wrestler Sting's sale of merchandise held the record of most shirts sales in 24 hours has also been eclipsed. It has been also announced that all the proceeds from the sales of Lee's Tribute T-shirt will be sent to his family.
Their Tweet read: "Less than 30 days after Sting beat our record for most shirts sold within 24 hours. Mr. Brodie Lee broke that record before the end of Dynamite after less than 2 hours. All proceeds from this shirt go to benefit the Huber Family."
The T-shirt has a print of Brodie Lee in the front along with his name, year of birth and passing on the side.
It also features the words 'Exalted In Heaven' at the bottom which is a tribute to his role as The Exalted One, the leader of the Dark Order.
AEW honoured Brodie Lee and his family was in attendance for the tribute show, which featured many bouts in honor of him.
ALSO READ: CM Punk set to donate his next month's merchandise sales to Brodie Lee's family
AEW pays tribute to Brodie Lee
Undoubtedly, Lee received one of the best tributes in the history of pro-wrestling on this week's edition of AEW Dynamite.
Several stars spoke about their experience with the late wrestler and paid homage in their own way.
Lee's former tag-team partner, Eric Rowan aka Erick Redbeard had also made an appearance to remember the Exalted One.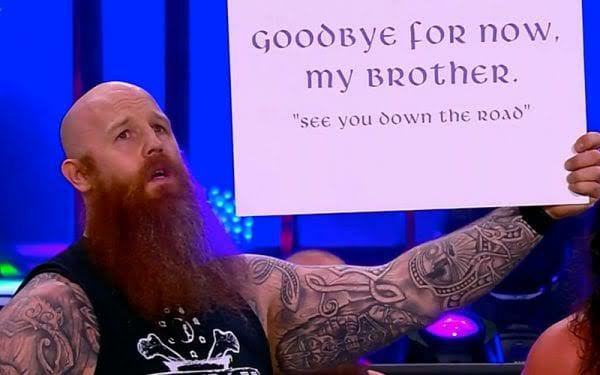 AEW released a tribute video as well and AEW President, Tony Khan took to Twitter and addressed to it.
He wrote: "Thank you everyone who joined us tonight on #AEWDynamite to celebrate the life of Jon Huber, known to fans as Mr. Brodie Lee. It was a great honor to host his family Amanda, Brodie & Nolan. I bought the rights to Ol' 55 by Tom Waits in perpetuity so that tribute will last forever"
Check it out below:
Also Read: