Advertisement - Please Continue to Read Below
Braun Strowman, the WWE star has managed to transform his body completely since his debut in the company. He took to social media to share pictures with the fans.
Braun Strowman pulls off amazing body transformation
Braun Strowman has changed his body and now looks leaner than what he looked like five years back. He has managed to pull off an amazing body transformation. He took to his Instagram account and gave his thoughts on this.
He compared an image of him that is from the time of his debut and another one taken recently. The difference is drastic and 'The Monster Among Men' looks stronger than ever.
He wrote, "Wow is all I can say!!! A fan put these two photos together — the one on the left is me when I debuted on the main roster [and] the one on the right is me 5 years later [about three weeks ago, I'm even leaner now]."
He also mentioned that he is weighing 30 lbs less than what he weighed five years before but that has proved to make a huge difference in his body.
He wrote, "Life is yours to make what you want of it!!! I fall in love with the gym more and more everyday. It's been the one true constant in my life for almost two decades."
"I healthier you is a happier you. Set goals and crush them. #transformation #transformationtuesday #Motivation #LetsFreakingGo #GoalDigger #Jizzacked #FatBoyAbs."
Braun Strowman made his main roster debut on the edition of Monday Night Raw on August 24, 2015. He then assaulted the members of Shield and was later revealed to be the newest addition to The Wyatt Family.
Since then he has come a long way in WWE and established himself as one of the top stars of the company.
He has held the WWE Universal Championship, WWE Intercontinental Championship and also won the Money in the Bank contract in 2018.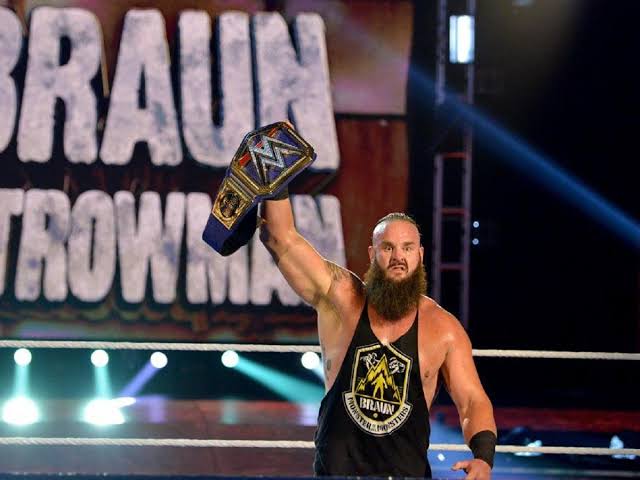 Check out Braun Strowman's Instagram post below:
If you like reading about MMA, make sure you check out MMAIndia.com
Also, follow India's biggest arm wrestling tournament at ProPanja.com
Also Read:
Bobby Fish names the wrestler with the 'best mind' in the professional wrestling scene