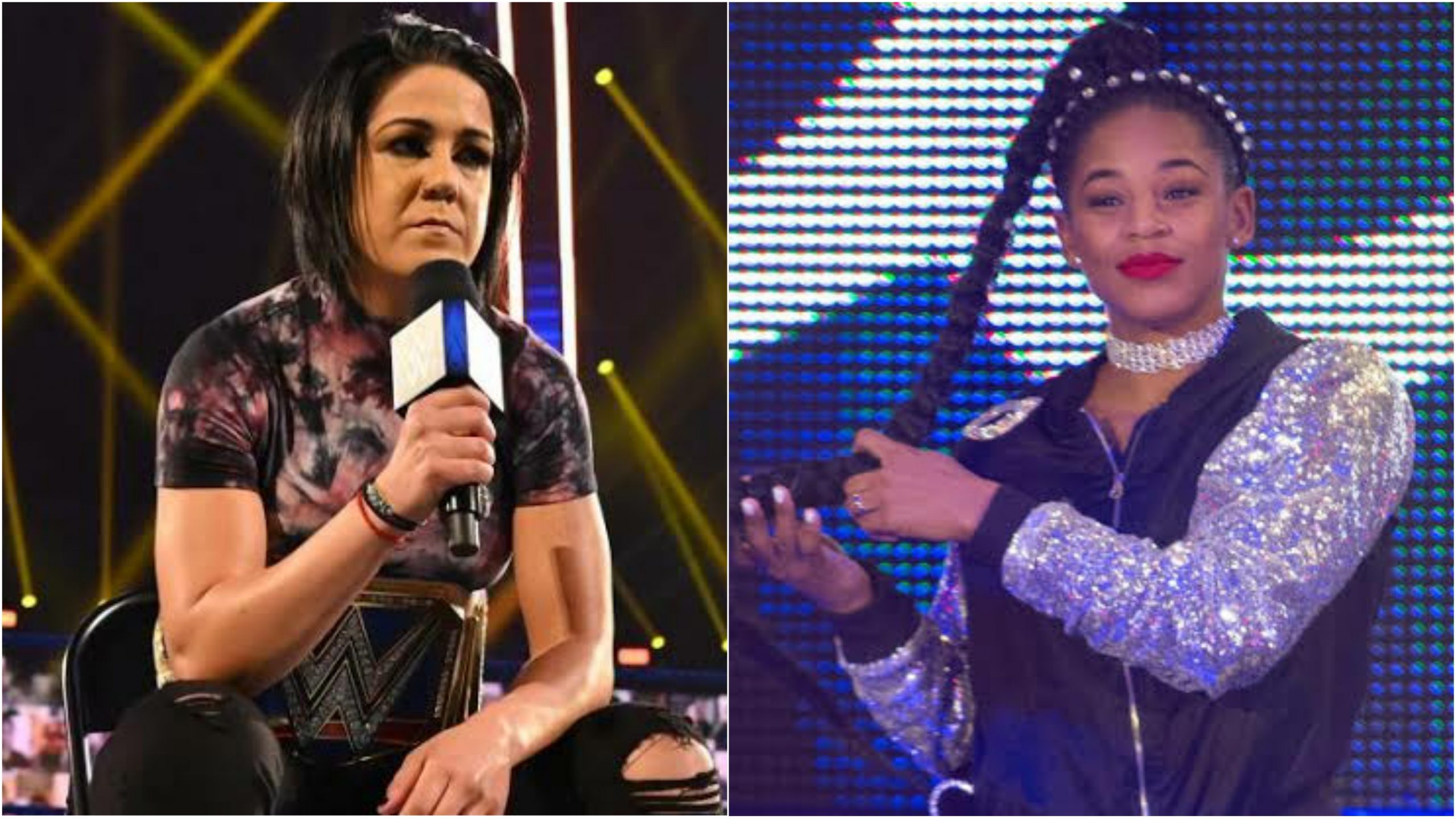 Advertisement - Please Continue to Read Below
The former WWE SmackDown Women's Champion Bayley and 2021 Women's Royal Rumble winner Bianca Belair had been involved in quite a rivalry recently and the former has not forgotten about the outcomes of their competitions inside and outside of the ring. Now, Bayley has now once again made a demand that she wants to square off against Belair in a match.
Bayley vs Bianca Belar in a steel cage match?
Bianca Belair is preparing herself for one of the important matches of her career as she would take on Sasha Banks for the SmackDown Women's title at WrestleMania.
But, Bayley took to her official Twitter handle on Thursday and asked for a steel-cage match against Belair before WrestleMania.
Belair had posted a photo of donning her WrestleMania edition t-shirt in the women's locker room.
Belair also mentioned that the photo was from last week and joked that the WWE Universe should follow the Role Model and wear the same. But, Bayley had other plans and went on to reply.
She wrote: "[email protected] Me vs Bianca in a cage match before Wrestlemania. Thank you"

Check out the Tweets below:
The EST of WWE was drafted to WWE SmackDown last year during the WWE Draft. It was the former WWE SmackDown Women's Champion who became one of her rivals following her heated rivalry with her former best friend who turned into her worst enemy, Sasha Banks.
ALSO READ: Bayley reveals she felt outcasted being a part of Four Horsewomen in WWE
After several weeks of heated promos and battle on the mic Belair and Bayley competed in an obstacle course challenge which the former won. But she was ambushed following the victory.
The longest-reigning WWE SmackDown Women's Champion got defeated by Belair in singles competition as well which further infuriated Bayley. Now, she is demanding for a steel cage match and it is to be seen whether same outcome is witnessed or something different from the past event happens.
Bianca Belair is set to face WWE SmackDown Women's Champion Sasha Banks at WrestleMania 37with the title on the line.