Advertisement - Please Continue to Read Below
Former WWE star Alberto Del Rio was accused of mental and physical abuse by his ex-fiance Paige during a recent interview.
It was the other way around: Alberto Del Rio reacts to the accusations made by Paige
The relationship between the two fell apart in the late 2017. Three years after the break up, during a recent interview on GAW TV, Paige had revealed that she had to face harsh experiences while being with Del Rio.
She claimed of being the victim of mental and physical abuse. The retired wrestler also accused his ex-fiance of trapping her in a room for several hours and beating her on the back side.
However, Alberto Del Rio, the former WWE star opened up on the allegations during an interview. He responded to Paige and denied committing such cruel actions. Perhaps, he said that it was Paige who did the things.
He said, "It was the other way around. I have the evidence. Not just words."
He continued, "I would say Raya, why? Why? Why are you doing this Raya? And, I'm not calling you Paige because you were never Paige to me, you were Raya.Why would you hurt me in a moment like this?"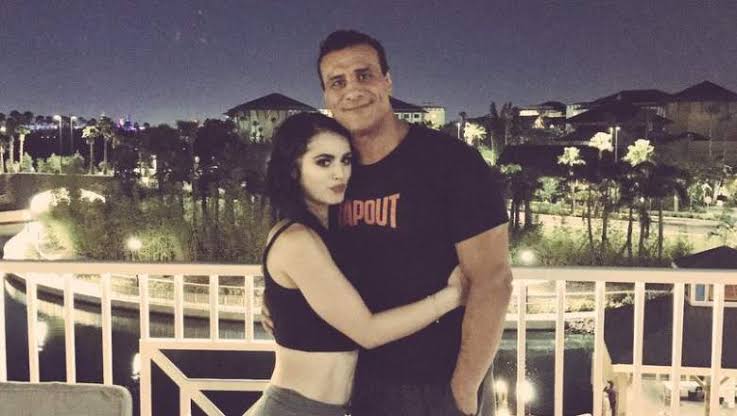 Alberto Del Rio had also stated that he is considering taking legal actions against Paige for defamation. The former WWE Champion was indicted by a grand jury and charged on counts of aggravated kidnapping and sexual assault. A complaint against Del Rio has been filed on his recent case at Bexar County.
ALSO READ: Paige opens upon her harrowing experiences with former WWE star Alberto Del Rio
He had stuffed a sock in his girlfriend's mouth and choked her. He also hit her repeatedly in the head with his fists. He also allegedly threatened the victim to drop her son in the middle of the road somewhere.
Paige had previously said that "karma is a real thing" which she referred to the above criminal charges.
Alberto Del Rio has been given a trial date of January 25, 2021. He would have to face life imprisonment if found guilty of aggravated kidnapping in the first degree.
If you like reading about MMA, make sure you check out MMAIndia.com
Also, follow India's biggest arm wrestling tournament at ProPanja.com
Also Read:
CM Punk and others' hilarious reaction to Linda McMahon's Pro-Trump tweet
https://www.thesportsroom.org/dakota-kai-to-resume-streaming-on-twitch/