Pro wrestling icon Steve Borden, known by his in-ring name Sting, has broke all records of merchandise sales at the popular Pro Wrestling Tees.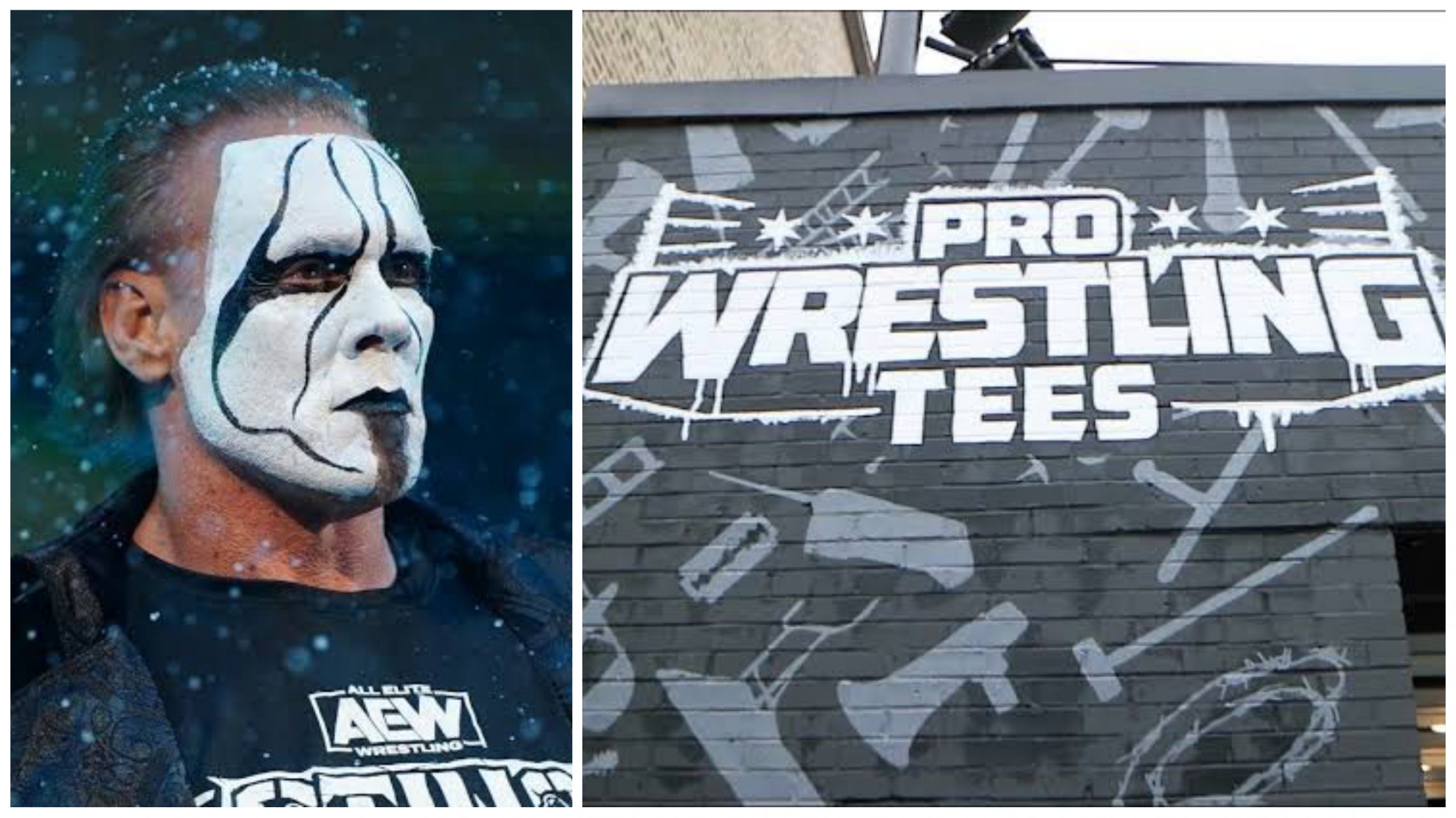 THE RECORD WAS BROKEN WITHIN 24 HOURS
The official Instagram account of the site noted that Sting's new All Elite Wrestling (AEW) T-Shirt has broken sales records at the website, and that too within the span of 24 hours.
THE EVENTS DURING THE DEBUT
At the latest episode of AEW Dynamite, while Taz's team was beating down The Nightmare Family, the lights went out. A video played with a lot of snowy locations being shown, keeping in mind the 'Winter Is Coming' theme of the promotion, and then Sting appeared, to the amazement of everyone in the ring. During his entrance, snow fell down on 'The Icon' as the commentators recalled that after 19 years, he was back in a pro wrestling show aired by TNT, the last time being his match against fellow WCW heavyweight Ric Flair in the final episode of WCW Nitro.
Sting came face to face to Arn Anderson, an old frenemy from WCW, and then looked at Dustin Rhodes, another former WCW wrestler. He went on to kneel near Cody before going face to face to Darby Allin, who looked shocked by the event.
Since his debut, which became popular on social media, AEW capitalized by announcing a $24.99 t-shirt, which went on to break records. Alongside the t-shirt, they also announced a $49.99 zip hoodie and a $26.99 hat.
TONY KHAN WAS THRILLED TO BRING STING BACK TO TNT
The surprise introduction of Sting was to celebrate the arguably grandest episode of AEW Dynamite yet, according to AEW Prez Tony Khan. "When AEW launched, I was ecstatic to bring wrestling back to TNT after a very long absence. Sting defeated the legendary Ric Flair in the final wrestling match to be shown on TNT for more than 18 years until the debut of Dynamite in 2019. Now, almost two decades later, it's such a thrill to welcome Sting to AEW and bring him back home to TNT," he commented.
If you like reading about MMA, make sure you check out MMAIndia.com
Also, follow India's biggest arm wrestling tournament at ProPanja.com
https://www.thesportsroom.org/tyson-fury-space-travel-after-boxing/