The pro-wrestling fraternity is devastated after the two-time WWE Hall of Famer Scott Hall(also known as Razor Ramon) breathed his last aged 63. He had been in a critical health condition. It was reported that he was on life support following complications from hip replacement surgery. He was also taken off life support for the family members to bid goodbye to the legend. The former WCW star had previously undergone surgery last week but had serious complications following the surgery according to Pro Wrestling Torch.  It was further noted that Scott Hall reportedly had three heart attacks. He was hospitalized at Kennestone Hospital in Marietta, Georgia.
WWE issues statement on passing away of Scott Hall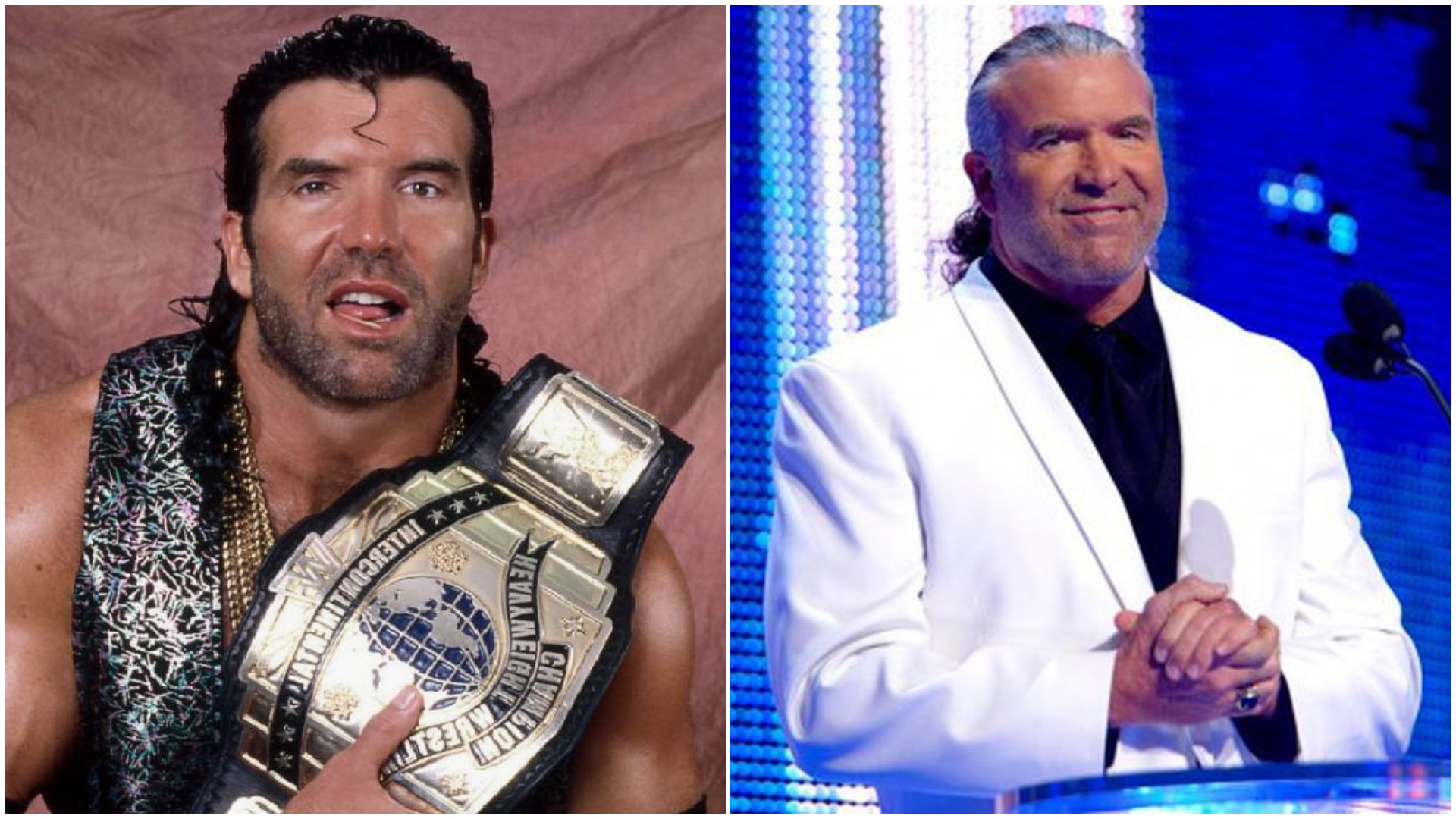 "WWE is saddened to learn that two-time WWE Hall of Famer Scott Hall has passed away. WWE extends its condolences to Hall's family, friends and fans", the statement read.
WWE also paid homage to the pro-wrestling legend on Twitter when they quoted one of Razor Ramon's favourite lines, along with a picture of Scott Hall wearing a nWo t-shirt: "Bad times don't last, but bad guys do."
"Bad times don't last, but bad guys do." pic.twitter.com/Wvdh2wgCD2

— WWE (@WWE) March 15, 2022
Scott Hall broke into the pro-wrestling business in 1982 where he worked for various promotions including the AWA. He then decided to join WWE where he achieved popularity going by the name of Razor Ramon. He won the WWE Intercontinental Championship on four occasions, including the most memorable bout of his career which was a ladder match for the title against Shawn Michaels at WrestleMania X in Madison Square Garden. They had another ladder match the following year at SummerSlam that also has a special place in the heart of the fans.
Hall departed the WWE for WCW in 1996 alongside his friend Kevin Nash. Originally referred to as The Outsider, they helped spearhead a wrestling boom period alongside Hulk Hogan as founding members of the nWo. During his tenure in WCW, he held the TV Title, Tag Team Championships, and United States Title.
Pro-Wrestling fraternity reacts to the news
Several pro-wrestlers poured in their tributes on Twitter including Shawn Michaels, The Bella Twins,Paige and Sami Zayn.
I love you my friend!!

— Shawn Michaels (@ShawnMichaels) March 15, 2022
Doesn't seem real. RIP Scott. You were a light. I'll cherish our memories and always be so beyond grateful for your words and encouragement. Has always meant so much to Brie and I. Lots of love and prayers to the family. 🤍✨🙏🏼N https://t.co/1IemJsUQy1

— Nikki & Brie (@BellaTwins) March 15, 2022
The world loves you Scott Hall, hero to many including myself ❤️ pic.twitter.com/sy3pCriWFG

— SARAYA (@RealPaigeWWE) March 14, 2022
Tribute pic.twitter.com/cDhCO0eS1O

— Sami Zayn (@SamiZayn) March 15, 2022