Popular rapper Lil Durk has gotten involved in a controversy after a video surfaced of him pushing a fan off the stage. It took place during a concert and it has been alleged that the action came up after the fan disrespected the late King Von, who had a great relationship with Lil Durk. The rapper has proven his love and respect for King Von and it was quite disheartening for him when Von was brutally murdered.
Lil Durk was seen shoving the fan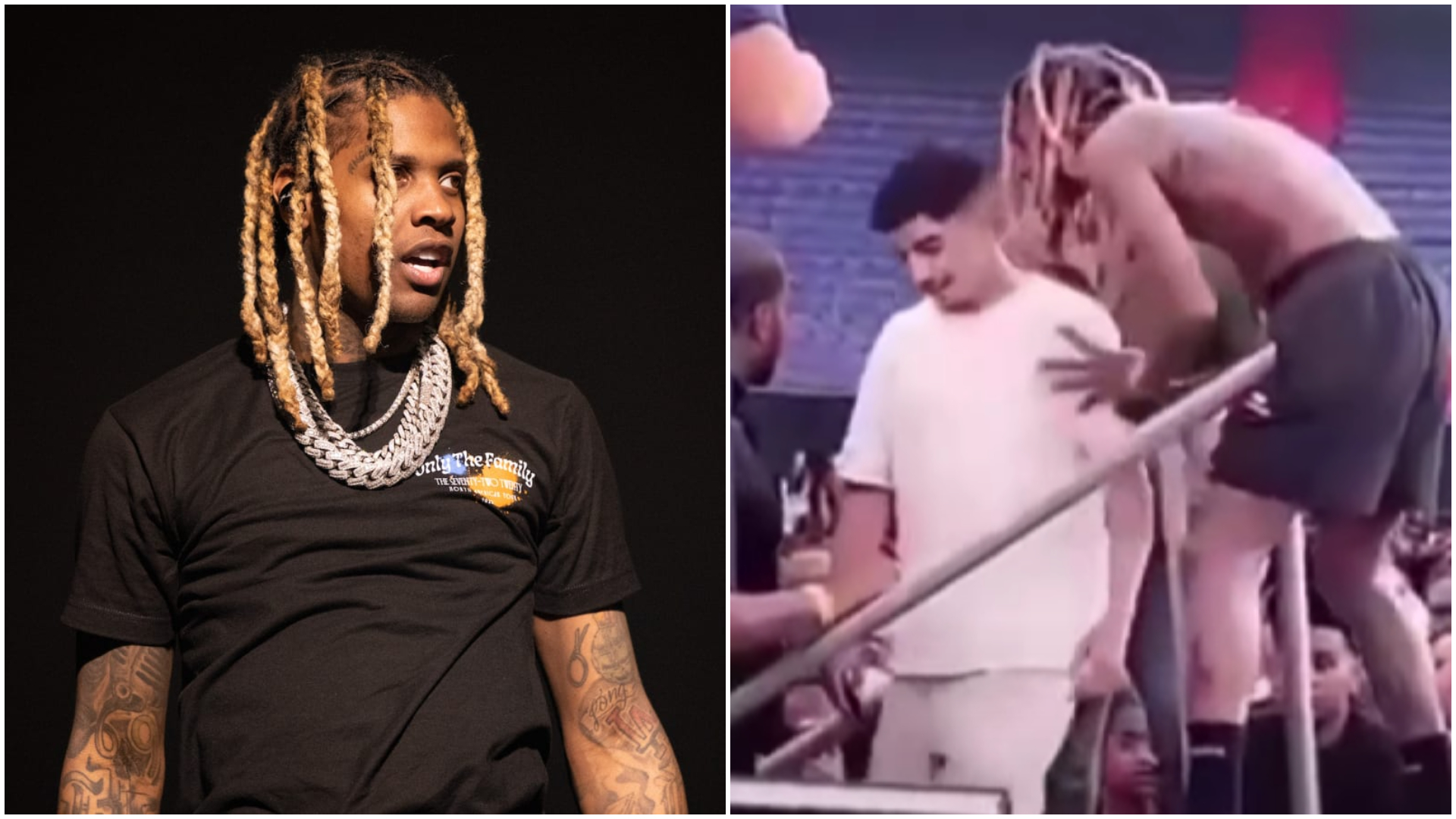 The incident was noted after the release of the deluxe edition of 7220. The controversial event transpired on Sunday, June 26. Lil Durk had performed at De Kuip Stadium in Rotterdam, Netherlands.
During the show, the Chicago-based rapper took the matter in his own hands and assaulted a fan. In video captured from the show, Lil Durk started to turn up to King Von's "Crazy Story," when he abruptly tells the DJ to cut the sound. He then points out somebody in the crowd.
Lil Durk was then noted walking to the front of the stage and what appeared to be a tense conversation with the young man he called out for several seconds. Durk then concluded the chat by shoving the man off the stage as the fans were left stunned.  It's not clear what was said during their brief interaction, but according to Akademiks, it was over some disrespectful comments directed at Durk's close collaborator King Von.
Here is the video clip of the incident:
It is no secret that King Von and Durk had a pretty close friendship so much so that he was like a brother to Durk. But in unfortunate turn of events, Von was murdered outside a Miami hookah bar in 2020. Von and his unit were involved in an altercation with Quando Rondo's crew outside of the Monaco hookah lounge in Atlanta, Georgia. Soon the dispute quickly escalated into gunfire during which he was shot multiple times and eventually succumbed to death.