Advertisement - Please Continue to Read Below
The Ballon D'or 2020 edition was cancelled as the organizer, France Football took the decision to call off the event. The main reason was "due to lack of fair conditions". Robert Lewandowski, the Bayern Munich player in an interview was asked who to be awarded. He came up with a surprising answer.
"Myself", says Robert Lewandowski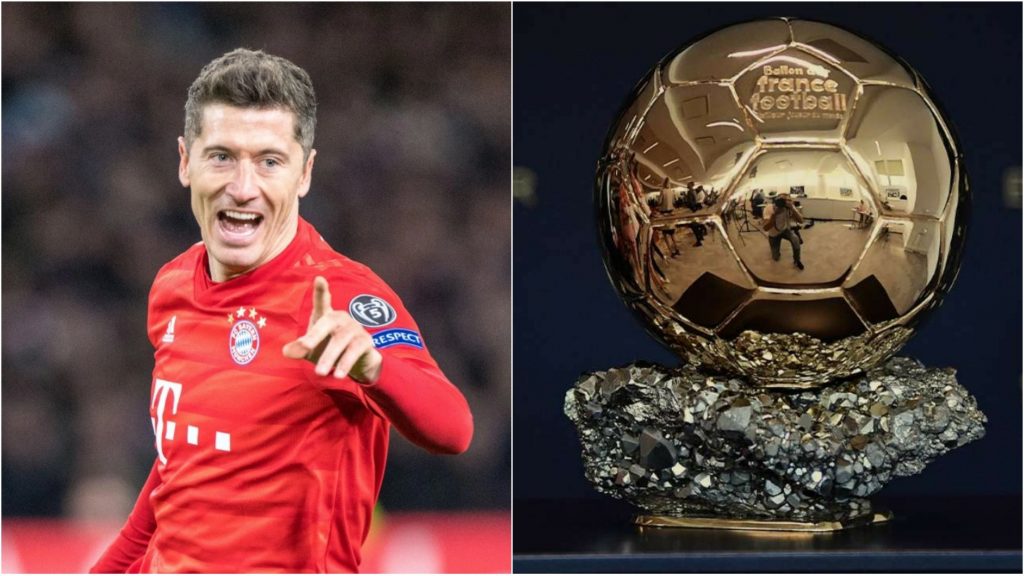 Inspite of having a terrific 2019/20 season, the Poland International was refrained from winning the Ballon d'Or for the first time due to the Covid-19 pandemic. France Football cancelled the award ceremony and this was first time since inauguration of the Ballon d'Or in 1956, that the award has not been presented.
The six time Ballon d'Or winner, Lionel Messi and five time Ballon d'Or winner Cristiano Ronaldo have dominated the past decade with their world class performances. Back in 2016, the Polish striker took the fourth place at Ballon d'Or Awards of 2015 edition.
However, this year could have been the year of Robert Lewandowski and he has been in excellent form. He could have won his maiden Ballon d'Or, but unfortunately the event was cancelled. But, fans believe that the Polish striker would have easily won the award.
During an interview with Sportowe Fakty, Robert Lewandowski was asked who he thinks to be deserving for winning the Ballon d'Or.
"Myself", the answer came from the other side.
Robert Lewandowski, the 32 year old striker believes he deserved the award. He explained, "We won everything we could with Bayern. In every competition: Bundesliga, German Cup and Champions League, I was the top scorer. I understand that the pressure of other parties on another player may be greater. But it's not like every footballer would win the Golden Ball by achieving what I do?" 
He was then asked about what his reaction was following the decision taken by the organizer of Ballon d'Or, France Football.
Robert Lewandowski said, "I didn't think about it. We had a lot of games ahead of us then. I realised that my priority was the Champions League. I didn't think about any individual awards."
Robert Lewandowski, Bayern Munich striker had showcased a remarkable performance for the team in the 2019/20 campaign. Making 47 appearances for the club, he has netted 55 goals. He helped his team to bag the treble- Bundesliga, the DFB-Pokal and the Champions League.
If you like reading about MMA, make sure you check out MMAIndia.com
Also, follow India's biggest arm wrestling tournament at ProPanja.com
Yours Anonymously: Jermain Defoe behind the mysterious £5,000 donation to Wigan Athletic?
Its not easy: Crystal Palace newcomer Eberechi Eze teaches how to say his name