The NBA trade deadline is usually a busy evening considering the number of links and moves between the franchises. Now, with the trade deadline over and out, let us have a look at the notable deals that went down.
Victor Oladipo to Heat from Rockets
Miami Heat acquired the services of Victor Oladipo from Houston Rockets in exchange of Avery Bradley and Kelly Olynyk. Moreover, the team also dished out a draft swap.
This ends Oladipo's short stint with the struggling Rockets. He became part of Houston Rockets following a mega deal that involved James Harden. He was offered a two-year contract worth 45.2 million by the franchise, but it was turned down.
Nicola Vucevic to Bulls from Magic
All-Star center Nicola Vucevic will play for Miami Heat after Orlando Magic finalized a trade that involves Wendell Carter Jr., Otto Porter Jr. and two first-round picks,
The 30-year-old is averaging 24.5 points and 11.8 rebounds per game this season. Moreover, he returned back to the All-Star team after missing it out last season.
Kyle Lowry to remain with the Raptors
After intense speculations linking him to several franchises, the Raptors opted not to trade out Kyle Lowry on deadline day.
Lowry has affirmed that he intends to stay with the Raptors, but that remains to see when he enters free agency after the season.
The Raptors did not receive any favourable trade offers for the player since Heat were reluctant to involve Tyler Herro in the deal, while the 76ers did not want the deal to include Matisse Thybulle.
Here are the rest of the deals that took place on NBA deadline day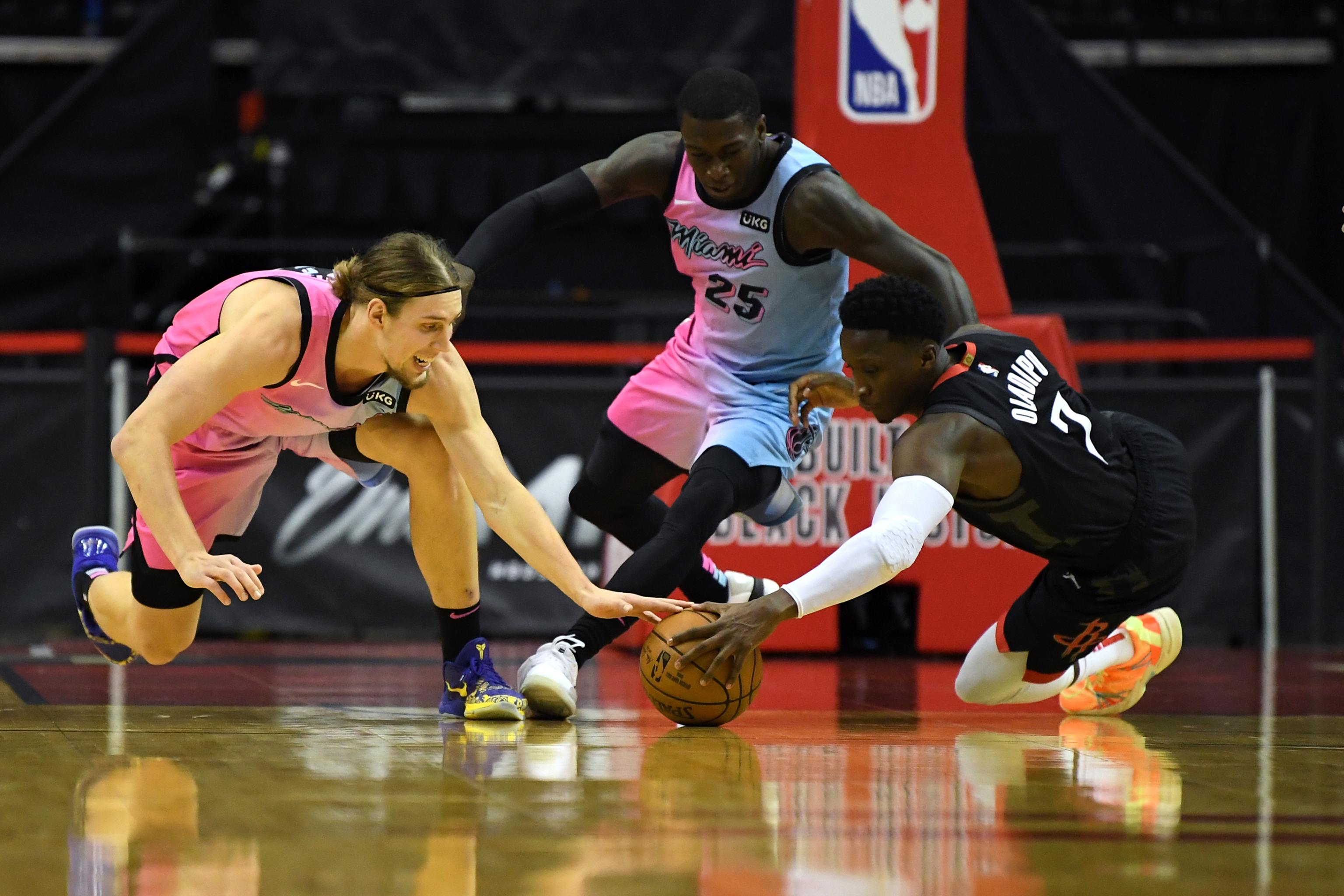 LaMarcus Aldridge, Andre Drummond headed for buyouts
Daniel Theis to Bulls from Celtics
JJ Redick to Mavericks from Pelicans
Marquese Chriss heading to Spurs
Aaron Gordon to Nuggets from Magic
Sixers acquire George Hill from Thunder
Brad Wanamaker to Hornets from Warriors
Matt Thomas to Jazz from Raptors
Bulls acquire Mo Wagner, Troy Brown from Wizards
Moe Harkless to Kings from Heat
Evan Fournier to the Celtics from Magic
JaVale McGee to Nuggets from Cavaliers
Delon Wright to Kings from Pistons
Also Read: