Milwaukee Bucks were full focused on winning the sixth game of the 2021 NBA Finals against Phoenix Suns and with a 105-98 victory, they ended the Finals with a 4-2 score and clinching the 2021 NBA Championship.
50-50: Giannis leads Bucks with 50 points to end 50-year title drought, wins NBA Finals MVP award
Giannis Antetokounmpo proved his worth on the court with a stupendous 50-point performance, added with 14 rebounds and 2 assists as Bucks powered over the Suns in the second half of Game 6.
The first quarter saw Bucks taking a 13-point lead that the Suns were able to catch up to in Q2, but the champions grasped the helm of the game in the second half, with Giannis's 50 points being the catalyst.
The Greek forward is the only player since Shaquille O'Neal in 2000 to score over 40 points in an NBA Finals Game and while no other Bucks player was able to cross 17 points, the two time NBA MVP was awarded the Bill Russell NBA Finals MVP award.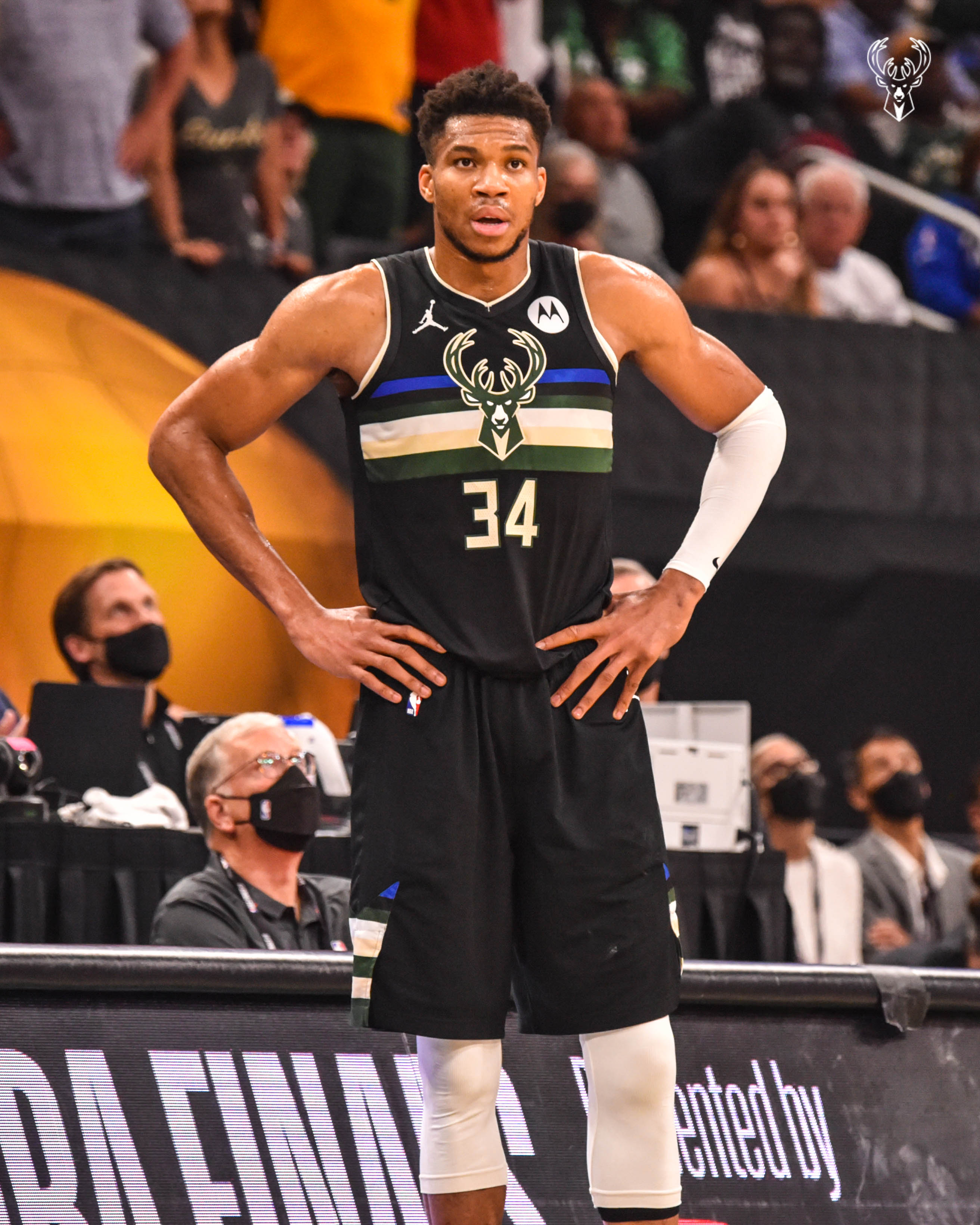 By the end of Q3, the 26-year-old had clocked 37 out of Bucks' 77 points and in Q4, scored his remaining 13 points with finishing 17 of 19 from the free-throw line.
Giannis also joins hands with the legendary Michael Jordan as the only two NBA players ever with two regular-season MVP, one Finals MVP and one Defensive Player of the Year awards. He also becomes one of the five international NBA Finals MVPs.
The Suns saw Chris Paul leading the charge with 26 points, 2 rebounds and 5 assists, while Devin Booker added 19 points, 3 rebounds and 5 assists.
(more to follow)