In professional boxing, Miguel Cotto is a name that has been revered by the masses as one of the greatest ever to grace the sport. The Puerto Rican boxer was the first from his nation to become a four-division world champion and has enjoyed a decorated career that spun over sixteen years. Recently, Cotto was awarded the sport's biggest and most prestigious honour- induction into the Hall of Fame, but as the former pugilist himself states, it was rather unexpected for him.
Miguel Cotto says distinctions like Hall of Fame was never in his sights
Alongside the elites of boxing such as Roy Jones, James Toney, Regina Halmich and Holly Holm, Miguel Cotto was recently inducted into the 2022 class of International Boxing Hall of Fame located in Canastota, New York, five years since he announced his retirement from the sport.
However, despite having been graced with the sport's most honourable merit, Cotto revealed that he never anticipated to be entering the HoF fraternity and was rather astonished after the announcement as his primary reason to don the gloves was to support his family over anything.
"It's something I didn't expect, it took me by surprise," Cotto said in an interview with Carlos Gonzalez, "This type of distinction has never been in my sights. I took boxing as my job to keep my family afloat."
Miguel Cotto was one of the top names in boxing in the last two decades, especially between 2007 and 2009 when he became The Ring Magazine's no 7th pound for pound boxer. A hard-hitting pressure fighter, Cotto reigned across four weight classes from light welterweight to middleweight and won world titles such as the WBC, WBO and both WBA's "Super" and "Regular" belts across the four weight classes.
Nicknamed "Junito", Cotto faced the best of the best that the four weight classes had to offer him- Floyd Mayweather, Manny Pacquiao, Canelo Alvarez, Zab Judah, Shane Mosley, Antonio Margarito, Sergio Martinez and so on.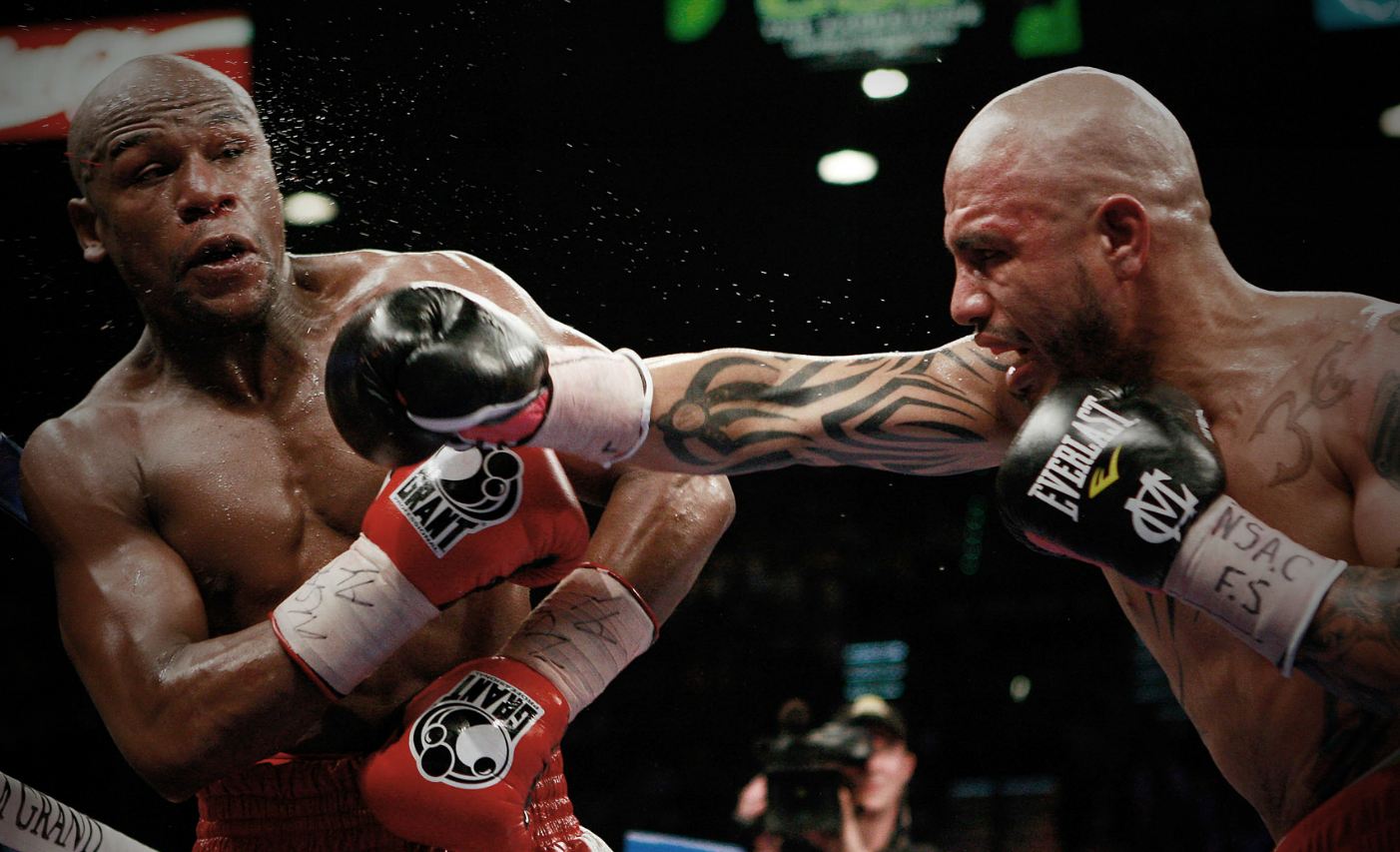 Alongside the 2022 HoF class, the 2020 and 2021 classes will also be honoured on the same ceremony due to the pandemic, and Cotto will see his fellow 2022 inductees as well as the 2020 class- Shane Mosley, Juan Manuel Márquez, Bernard Hopkins, Christy Martin and Lucia Rijker and the 2021 class – Floyd Mayweather, Wladimir Klitschko, Andre Ward, Ann Wolfe and Laila Ali all together in the same ceremony, which Cotto believes "will be a great day for world boxing."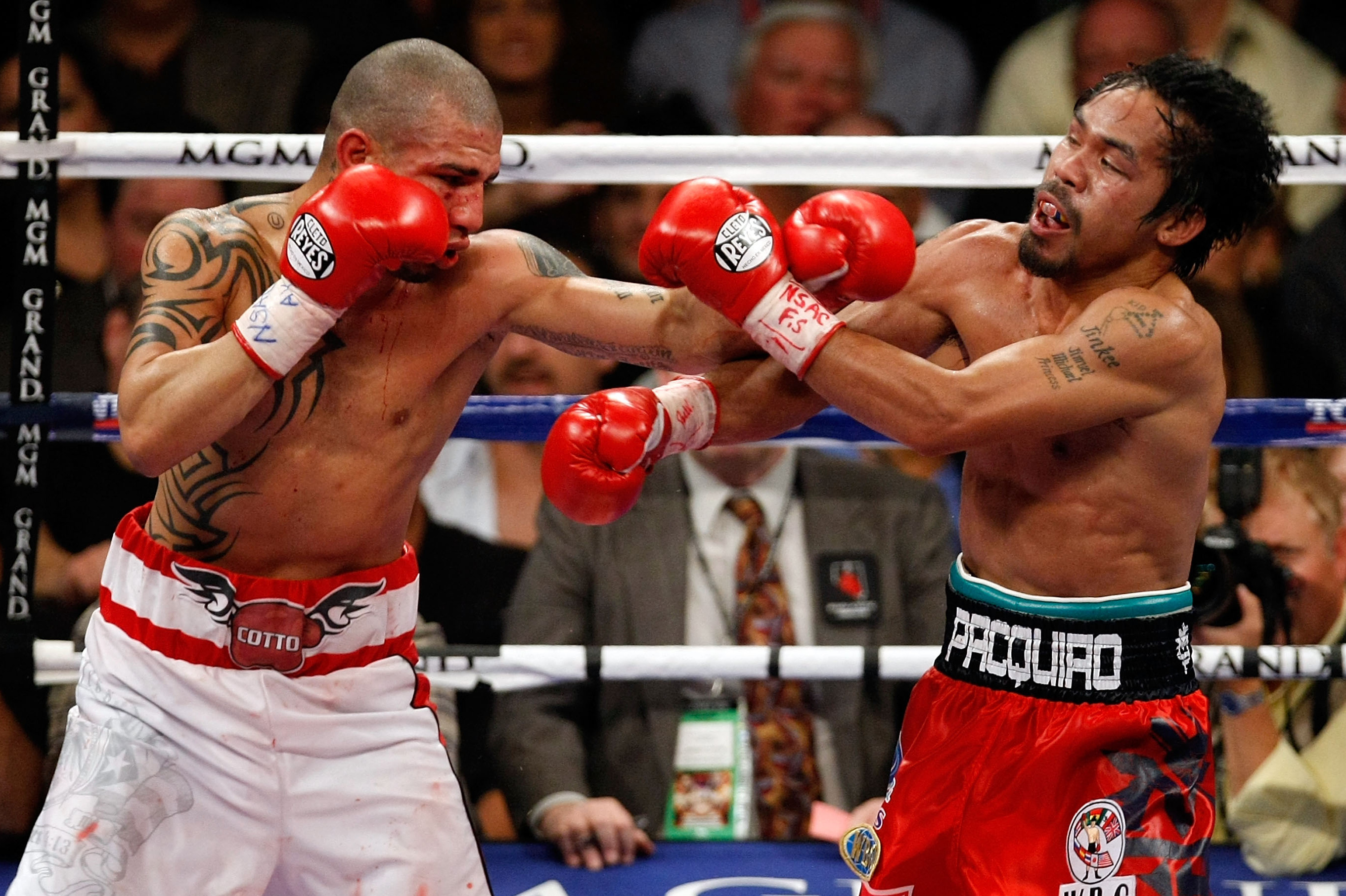 It has been over a decade since Cotto lost his father, Miguel Cotto Sr, but the 41-year-old believes his spirit will still be by his side during the ceremony. "My old man left on January 3, 2010 and he has never left my side. He will always be with me. What I am and what I will be for the rest of my life I owe to education, discipline and work. My old man made a commitment to my mother to raise and educate three good human beings. He did his job and I have no doubt that he will be smiling that day," added Cotto. [H/T Boxing Scene]
Highlights:
Former four-division world champion boxer Miguel Cotto was surprised upon hearing his induction into the 2022 Hall of Fame class.
Cotto will be honoured alongside Roy Jones, James Toney, Regina Halmich and Holly Holm, as well as the 2020 and 2021 classes in the same ceremony next year.