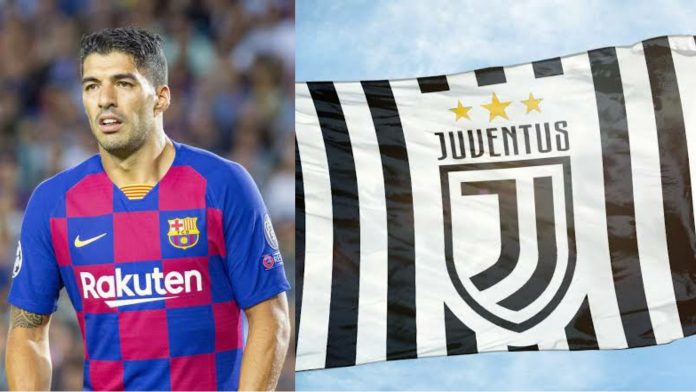 Advertisement - Please Continue to Read Below
Luis Suarez, the Barcelona striker flew to Perugia to take an Italian language exam prior his move to Serie A Champions, Juventus. He passed the exam but there is a major twist left the Uruguayan in limbo regarding his move to Turin.
Luis Suarez' switch to Juventus is at stake
Juventus has been in pursuit of Luis Suarez after the new manager of Barcelona, Ronald Koeman decided to restructure the whole squad. The Uruguayan was one of the twelve players to be offloaded in the whole process.
Juventus was leading the race to acquire the signing of the 33-year-old striker. However, Atletico Madrid made a late move and joined the race for the striker.
There is a high possibility that the Old Lady could be signing Edin Dzeko, the AS Roma striker for €15m instead of Luis Suarez, who could be joining the Spanish giants, as confirmed by Fabrizio Romano.
– Edin Dzeko to Juventus for €15m.
– Arek Milik to Roma for €20m + €8m add ons.
– Atléti on Luis Suarez [would sign him just for free].
– Ünder to Leicester for €28m [loan with obligation to buy].
– Higuain officially parted ways with Juve and joins Inter Miami as free agent. https://t.co/H36WtDbL0Z

— Fabrizio Romano (@FabrizioRomano) September 17, 2020
Andrea Pirlo, the newly appointed Juventus boss was restricted from signing non-EU(European Union) players. Thereby, Luis Suarez, the former Ajax star was required to sit for the Italian language exam, in order to achieve dual nationality and secure the transfer.
Luis Suarez did training with Barcelona squad on Thursday morning. After weeks of speculation, he flew to Perugia to take the Italian Language test.
He donned denim shorts, trainers, a white Puma t-shirt and wore a mask as a precaution amid the COVID-19 pandemic. He passed the exam with B1 Certificate. The exam lasted for one hour.
ALSO READ: Former manager believes Barcelona has a bright future even without Lionel Messi
Le prime immagini di #Suarez a #Perugia. Maglietta bianca, mascherina e un taxi per andare in università. #Juve @Gazzetta_it pic.twitter.com/cG8lXGywhN

— luca bianchin (@lucabianchin7) September 17, 2020
The former Liverpool striker was tested in listening and comprehension of oral texts, reading and writing in Italian, how to use Italian on a daily basis and a face to face dialogue.
Ronald Koeman who left the Uruguayan striker of the rebuilding plan said, "I've spoken to him about his future and we are waiting to see whether or not he leaves, we still don't know."
He added, "But we respect every contract here and if in the end he does not find a club and he stays, he will be just like any other player in the squad."
Atletico Madrid are the favourites to sign Luis Suarez and Juventus have already signed the Brazilian International Arthur Melo and Unites States midfielder Weston McKennie this summer.
If you like reading about MMA, make sure you check out MMAIndia.com
Also, follow India's biggest arm wrestling tournament at ProPanja.com
The holy double: 2014 World Cup hero Mario Götze aims for a Champions League crown before retirement
Tottenham Hotspur survive Russian scare to progress into the Europa League group stage
http://www.scoopwhoop.com/inothernews/cartoon-network-90s/