Former Manchester United scout Jorge Alvial revealed that his recommendation fell on deaf ears as the club opted not to sign Christian Pulisic while he was still a youth player in Germany. 
Jorge Avial, who was part of the Red Devils' scout network claimed that Pulisic was one of the first names that he brought up as part of his recommendations.
The scout also revealed that he pressed the board to go for the American but found no avail. While Avial did not receive any specific reason behind their refusal, he feels that the board had reservations about the fact whether Pulisic could sustain in the Premier League.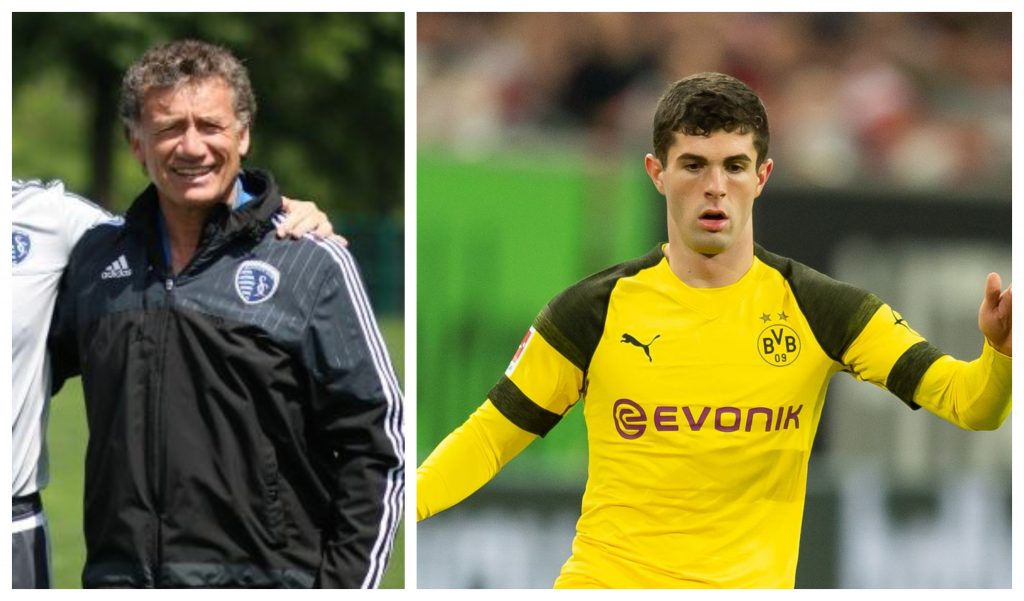 In an interview with the Manchester Evening News, he stated that he knew Pulisic's background really well and believed that he would make it big one day. He stated:
"When I first got hired one of the people that I recommended right away was Pulisic because I knew him and his background, I knew how well he was developing in Dortmund and he was just going to keep coming up and become a superstar because he was doing very well.
"Highly, highly recommended for them to sign him, and I know also the German scout was very into him, he really liked him too. It wasn't a case of 'look at this kid', it was 'sign this kid'.
"For Pulisic I jumped many levels that we are supposed to do and I went directly to the head scout and said: 'Listen, this player is extraordinary we need to see him right away and we need to make a decision right away because if we don't someone else is going to see him, and is going to beat us,'
Pulisic's rise to prominence
While Manchester United decided not to go for the winger's signature, Pulisic thrived in the Bundesliga with Borussia Dortmund.
His prominent exploits eventually captured the sights of Chelsea who snatched him up for 58 million in January 2019. While he spent the first six months of the year with Dortmund as part of a loan deal, he made his highly anticipated debut in England in the recently concluded campaign.
While he has a huge void in the left flank to fill, Pulisic has proved his worth so far with exceptional performances which were hindered by a groin injury. The winger returned in the phase after the lockdown and has gone onto becoming one of the first names on the team sheet for Frank Lampard.
Manchester United's Ignorance
Christian Pulisic has not been the only talent that the Red Devils have overlooked in recent times. Similar to Pulisic, yet another young Bundesliga talent Alphonso Davies, was not considered even after recommendation by the scouts.
Reportedly, the club even opted against signing young Brazilian Gabriel Martinelli after four trials. The striker eventually joined rivals Arsenal in July.
If you like reading about MMA, make sure you check out MMAIndia.com
Also, follow India's biggest arm wrestling tournament at ProPanja.com
Read Also
Sour Grapes: Jose Mourinho takes a dig at Bruno Fernandes' penalty tally