Gina Carano, the American actress, and former mixed artist will return to the screen starring in a dramatic movie titled My Son Biden, which will be distributed by Breitbart  News as a biopic on Hunter Biden, son of United States President Joe Biden.
Gina Carano will play a secret agent working closely with Joe Biden
A 23-second of My Son Biden was released on Thursday, which shows Carano playing as a secret agent who works closely with the POTUS, played by John James while Laurence Fox will star as Hunter. The movie will be released this 7th of September.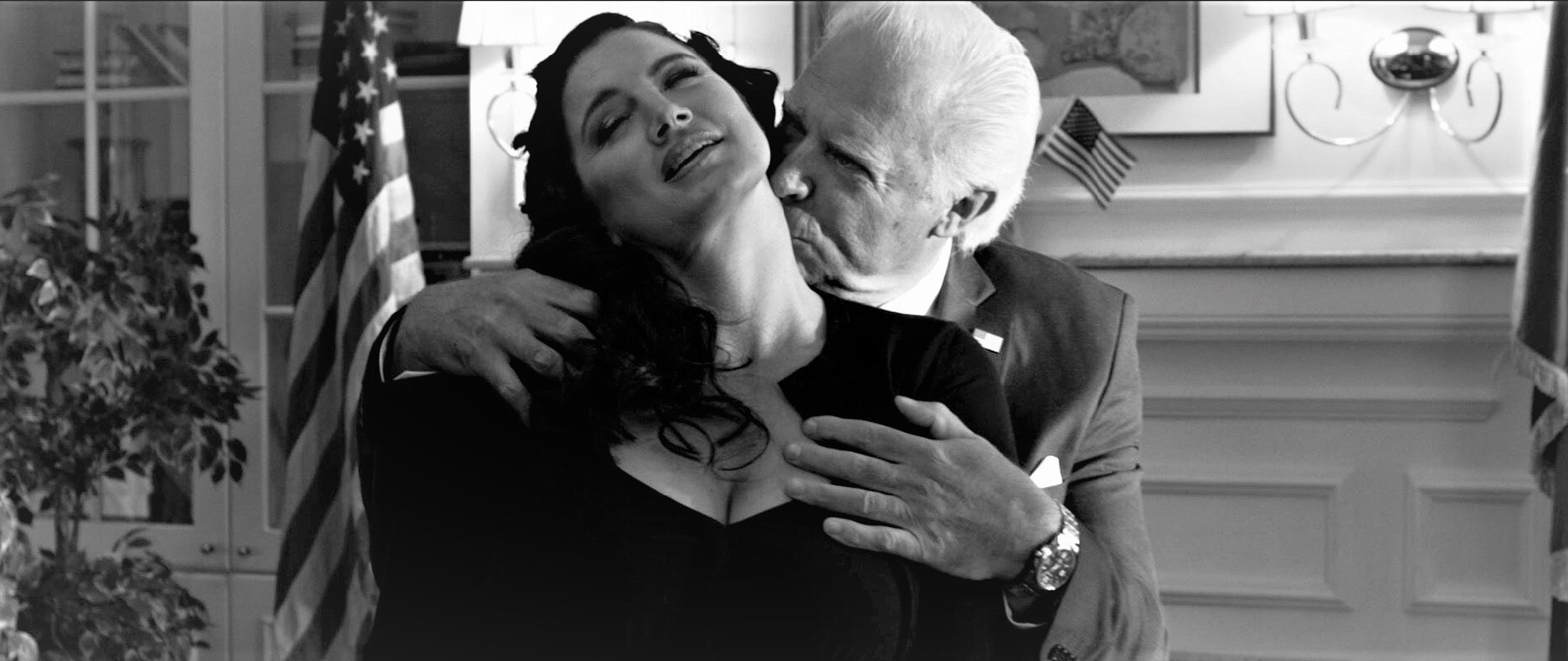 BREAKING: "My Son Hunter" – the Hunter Biden Movie will be presented by @BreitbartNews and is available for streaming on September 7th.

Pre-Order now: https://t.co/R2OKYZltx6 pic.twitter.com/2Tfon7jbF9

— My Son Hunter | The Hunter Biden Movie (@MySonHunter) August 18, 2022
"Breitbart is announcing its first foray into scripted entertainment with My Son Hunter, directed by Robert Davi (Licensed to Kill, Die Hard, Goonies) and starring Laurence Fox (Victoria, Inspector Lewis, The Professor and the Madman), and Gina Carano (The Mandalorian, Dead Pool, Heist)," Breitbart News stated on its official website.
"The film follows the "smartest guy" the President of the United States knows as he navigates a tangled web of prostitution, partying, international business dealings, drugs, sex, Chinese spies, a laptop from Hell, Ukrainian oligarchs, more sex, more drugs, and, of course, his responsibilities to the leader of the free world. With midterm elections around the corner, select committee investigations and FBI raids on the home of a former president, the new film, My Son Hunter could not be more aptly timed," the outlet added.
Breitbart also claims that the movie "is the story that the mainstream media and Big Tech hid from the American people".
Carano last gained applause for her role as Carasynthia "Cara" Dune in The Mandalorian from 2019 to 2020. However, following a number of controversial social media posts, Lucasfilm announced that the actress won't be a part of any Star Wars media in the future. Earlier this year, she also starred in Terror on the Prairie released in June, which she also produced.