Less than a month remains for the start of the French Open, the year's second grand slam event and finally, we may be getting a glimpse of the arrangements for the coveted tournament.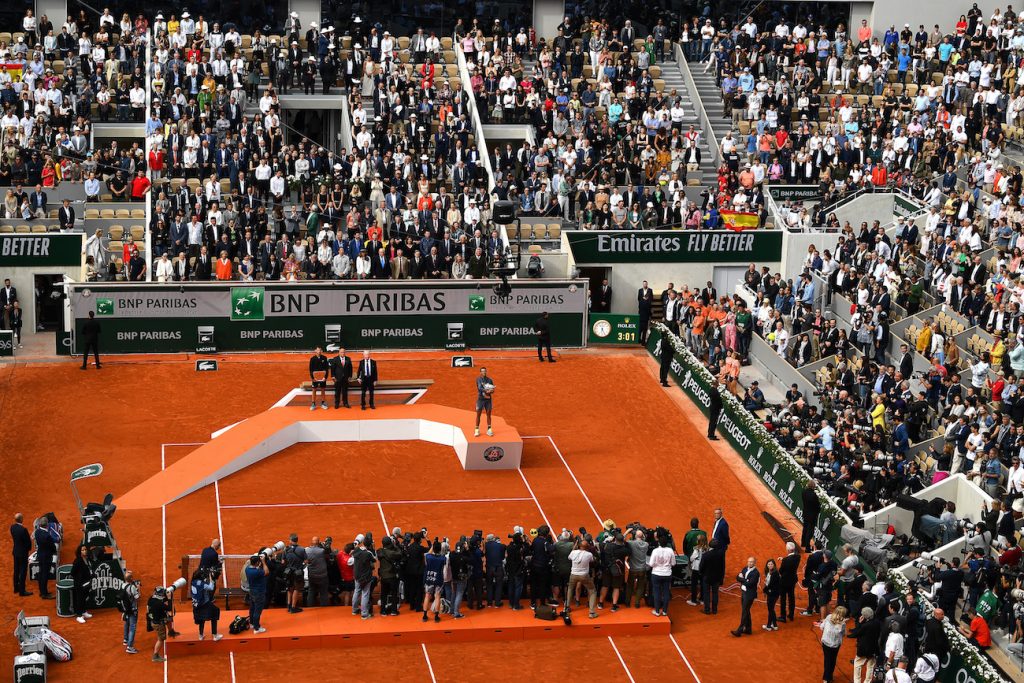 A recent update from the French Sports ministry assures the tennis lovers that up to a thousand fans would be allowed into the court at once during the clay-court fiesta. And, while the conditions, as well as the number of fans, aren't ideal, it surely marks a tremendous improvement over last year's delayed and fan-less tournament.
This year's French Open is scheduled to take place from the 24th of May to the 13th of June, following a postponement of one week from its traditional mid-may slot.
Limit to be increased once the QF's start –
Up to 1000 fans will be admitted into each of the three main Roland Garros showcourts while the smaller venues will be able to admit 35% of their capacity during the first 10 days of the French Open due to COVID-19 restrictions, sports minister Jean-Michel Blanquer said on Sunday.
The limit will be raised to 65% but capped at 5,000 for matches on 15,000-capacity Philippe Chatrier and 10,000-seater Suzanne Lenglen courts from June 9 when the quarter-finals get underway, Blanquer told France 3 TV channel.
"The gauge is set at 35% at that moment (when the French Open starts), with a maximum of 1,000 spectators… per court, of course," said Blanquer.
Spectators will be allowed back into arenas in France from May 19, President Emmanuel Macron said on Thursday, providing that the health situation does not deteriorate.
It will give a much-need boost of confidence to players who are tired of playing in empty courts. Moreover, it will also provide a deserved farewell to this year's clay-court swing.
Nadal vying for a 14th French Open title-
Rafa has headed for more home success in Madrid Open after a marathon win in Barcelona against Stefano Tsitsipas.
But despite the win, there is room for improvement for Nadal, who struggled for his usual fluency in Barcelona and will be hoping for better this week in the Spanish capital.
"Barcelona was an important week for me," Nadal said in a press conference on Sunday. "Without playing my best since the beginning, I was able to be passionate, to stay positive, and to accept the challenge to try to win matches without playing my best.
"I was able to achieve another important title in my career. That's important for my confidence." the Spaniard concluded.