Deontay Wilder doesn't plan on letting bygones be bygones when it comes to his longtime rival Tyson Fury, and is even open to taking on the WBC heavyweight champion for a fourth time.
I don't condone cheating and s**t like that: Deontay Wilder still believes Tyson Fury cheated
The trilogy saga between Deontay Wilder and Tyson Fury has been one of the most bitter rivalries in present day boxing. After their first encounter back in 2018 ended in a draw, Fury dominated Wilder in the second fight to win the WBC title- after which Wilder repeatedly accused Fury of cheating and loading his gloves.
The nemeses squared off for the third time on October last year, with 'The Gypsy King' picking up another knockout win over the 'Bronze Bomber' and seemingly put an end to the grudge rivalry with talks of cooling things down with Wilder.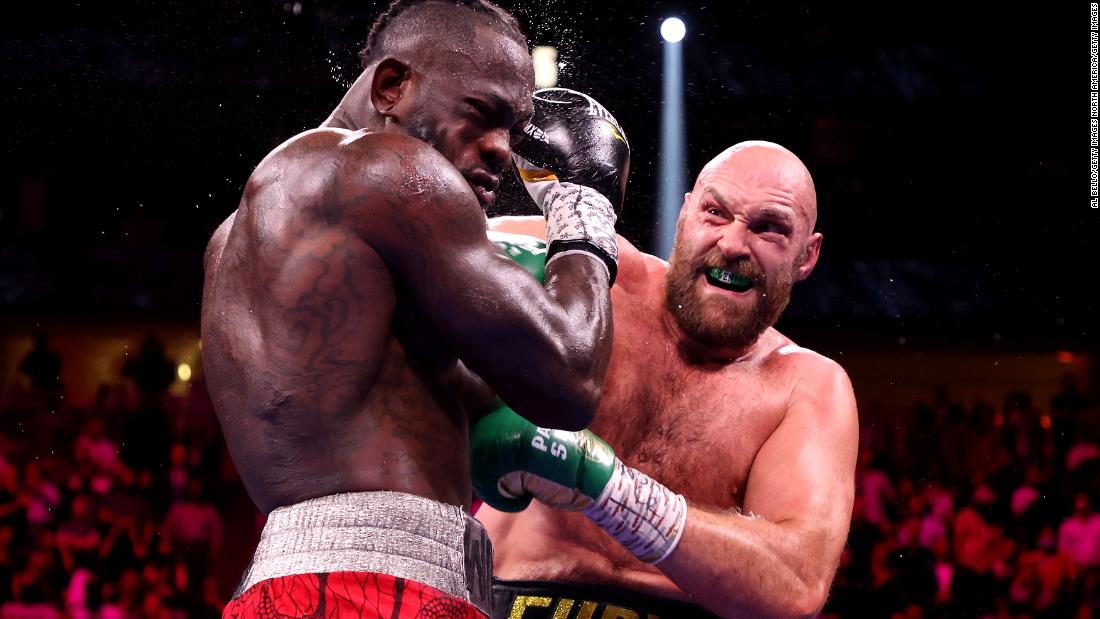 But as it turns out, Wilder isn't letting all the bitterness slide so easily and despite evening things out with another past rival Luis Ortiz recently, Wilder says he won't be treating Fury the same way and even looks forward to have a fourth brawl with the Briton.
"Nah, never, because I know the truth behind that," Wilder said in an interview with FightHype.com, "I don't condone cheating and s**t like that. I know that no matter what people say."
"It's just like you got analysts that say 'If he did have something in his glove why did you not go to the authorities?'" the 36-year-old went on, "I wish I was in front of them (the analysts) and I would grab their collar and put them close to my face so we can be eye to eye, face to face, so much that my breath touch their face, and I would tell them, 'why the f— would I go to the authorities when I have an opportunity to release my own energy and put my hands up on on him in the possibility of trying to kill him and get paid millions of dollars doing it.' Why would I go to the authorities?"
"Ok [I] go to the authorities and they lock him up, then what's next? That's it. A good writeup. OK, we proved our case. Nobody getting fed. What justice has that done? That don't make no sense. That [criticism] sounds like somebody is non-confrontational, that [is not involved] in combat sports because their mindset is not set on combat, it's set on being nice or — that theory don't even make sense to me. We are in the hurt business. This is what we do. I can hurt you and get paid doing it. That sounds like a sweet deal to me," he added.
"Most definitely," Wilder responded about having a potential quadrilogy with Fury, "Who[ever's] here, they bring a hell of a fight, let's do it. You know me, I've never ducked or dodged anyone. I'm the one that blessed people with opportunities." [H/T BoxingScene.com]