Unified Female Light Welterweight World Champion Chantelle Cameron (16–0, 8 KOs) has claimed that she's in conversations to face the Undisputed Female Welterweight titlist, Jessica McCaskill (12-2, 5 KOs)
Chantelle Cameron says Jessica McCaskill is "showing a lack of confidence" by rejecting 147-pound fight
Cameron, who currently holds the WBC and IBF titles at 140, is coming off a 10-round unanimous decision victory over the former two division world champion Victoria Bustos on 21st May.
Speaking to Metro.co.uk in a recent interview, "Il Capo" revealed that while she wanted to make a jump to 147 and challenge McCaskill's undisputed crown, the latter's handlers want the four belt champ to drop down to 140 and target Cameron's belts instead.
Such a proposition was unexpected for the undefeated Briton, who didn't expect "CasKILLA" to snub the idea of an undisputed fight at 147 and opt to make a run for her light welterweight belts.
"At the minute it is just talks," said Cameron, "She is 147-pounds undisputed world champion. I have said: 'You have all the belts, you're undisputed champion, lets for your belts.' But her and her team don't want any of that. They want to come down to 140, box for my three belts. They just want to fight at 140."
"I am the kind of fighter who just wants to be fighting. I don't want to be moving backwards, wasting time and wasting potentially a massive fight. So I have let them have their own way with that. Now it is just about what I'm getting paid. If I'm the one putting everything on the line, am wanting to be paid well. At the moment, we are going back and forth with that. I am not going to be taken advantage of in that sense. It is all down to that now."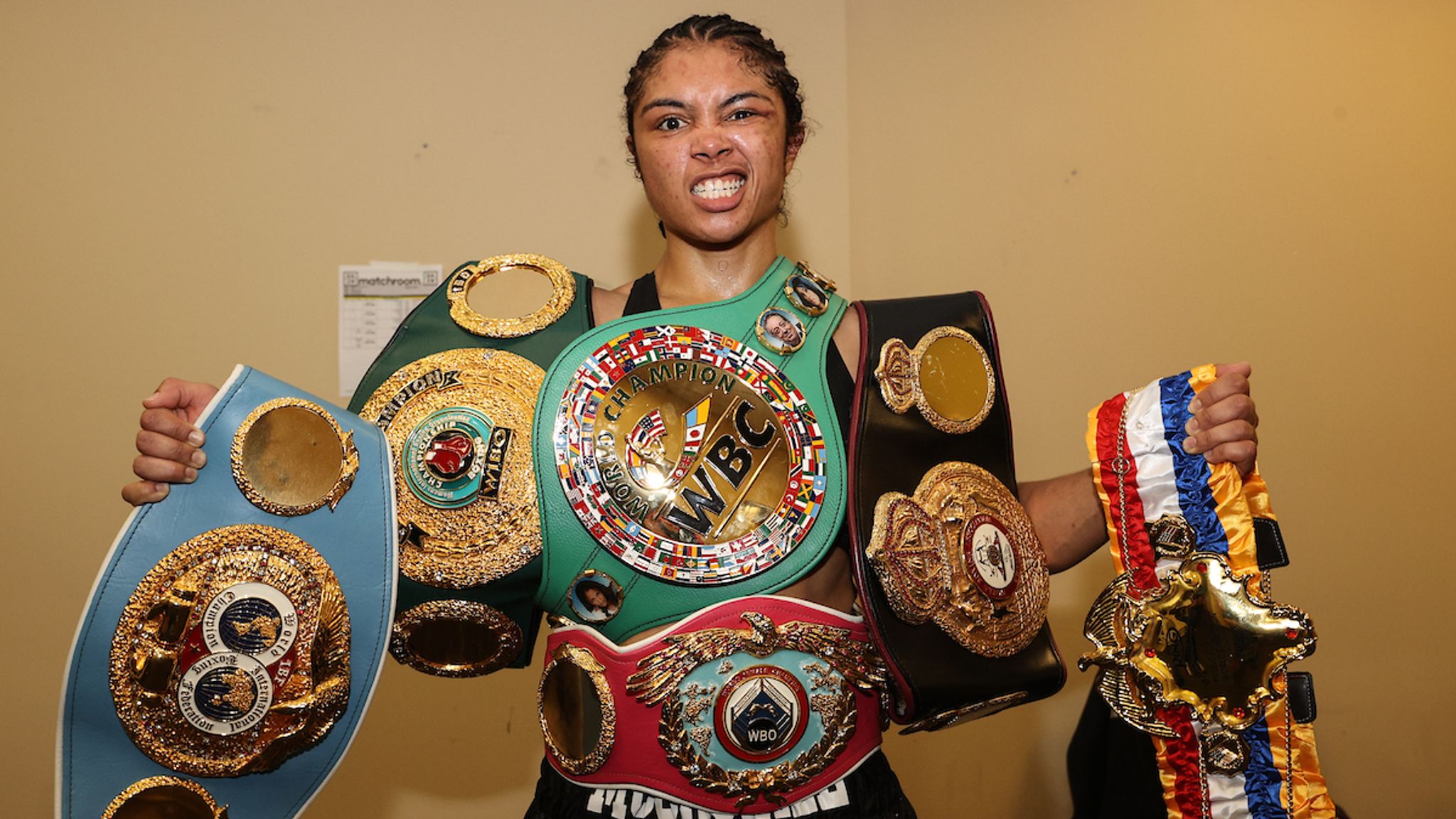 "To me personally, you are showing a lack of confidence [by not agreeing to 147]. She has fought at 147-pounds many times. I haven't. You would think they would jump on that chance because I have never fought there," the 31-year-old went on, "But they want to come down for 140. We could fight for undisputed at 147 then come back down to 140 and fight for my belts. But they are trying to keep 147 as safety net – if I beat Jessica, she moves straight back up. I just don't think they are that confident. They know deep down I am an all-round better fighter. They are babysitting those belts."
"The fight will happen at 140, there is no point in me throwing my toys out of the pram. They want it at that weight so they can have it at that weight because at the end of the day I am going to beat their girl. That part doesn't bother me. I know what the fight is worth and what I'm worth. So if the money is there the show will be on the road but if I'm not being paid I'm not putting my belts up," Cameron added.